From The Editor's Desk
An Example Of Internet of Things Challenges
---
BY Dan Weltin, Editor-In-Chief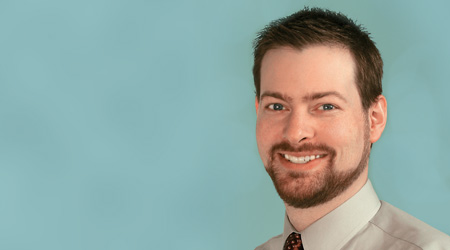 A few years ago, before I had ever heard the term internet of things (IoT), I visited Walt Disney World and tested out its new "Magic Bands." This colorful, technological bracelet was my park ticket, hotel key, credit card and ride scheduler. I was blown away how easy and enjoyable this little piece of technology made my Disney experience.

Of course, the benefit of these bands isn't for me, it's for Disney. They now know how long I stayed in the park, how much money I spent, and what rides I went on. Just think of what they can do with that information.

More recently, Walt Disney World installed IoT-enabled restrooms and trash removal services. Cleaning staff are given iPhones at the start of their shift. During the day, after a certain number of guests enter the restroom a worker is texted to service it. When a trash can gets three quarters full, a worker will be notified to empty it.

Thanks to this combo of cleaning and IoT, visitors should have an even better — and more sanitary — park experience. However, according to an article in the Orlando Sentinel, this use of IoT isn't as well received. The local union argues that workers with seniority won't be able to choose their assignments. Some people like the quiet of the restrooms compared to the noisy streets of the park. Others refuse to clean toilets. But whoever is closest to the area in need of service will receive the text.

There are also concerns of how closely janitors are being monitored themselves. If there is an alert, how quickly do they need to respond? Are people being judged on how fast they walk? Is IoT creating new ways to find fault with employees?

As Walt Disney World illustrates, IoT still presents many challenges. It's important that building service contractors take the time to talk to manufacturers about IoT. Tell them what benefits you are excited about, but also what the challenges will be for your company. To hear what other BSCs think about IoT, turn to our cover story.

Sadly, this issue is the last with Associate Editor Nick Bullock. For the last three years, Nick has been a tremendous asset to Contracting Profits and its website, CleanLink.com. I know many of you have enjoyed working with Nick on articles or interacting with him at live events. Join me in wishing him well in his next endeavor.
Disclaimer: Please note that Facebook comments are posted through Facebook and cannot be approved, edited or declined by CleanLink.com. The opinions expressed in Facebook comments do not necessarily reflect those of CleanLink.com or its staff. To find out more about Facebook commenting please read the Conversation Guidelines.