Sponsored Learning - what is this?

Reduce Cost, Improve Floor Care Equipment Productivity with Training
Make the Most of Your Equipment with Training

by Brad Hoare

No matter how good your commercial cleaning equipment may be, training a constant influx of new employees to operate the machines properly and efficiently is key to their productivity and your profit. It is especially critical in the commercial cleaning business. Recent articles published in Contracting Profits and Cleaning Business Today cited janitorial employee turnover rates averaging 75 percent.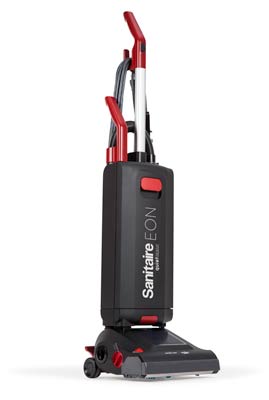 Sanitaire prides itself on producing floor care equipment that delivers an exceptional clean at a low cost of ownership — especially when the equipment is used by trained cleaning crews.

Determine how you will handle the training process, whether you designate a single trainer, or pair each new employee with a highly skilled co-worker. This approach may work best for non-English speaking trainees who may learn faster from a co-worker who speaks their same language.

Begin the process by clearly communicating your expectations. Conduct a walk-through of the buildings you clean. Explain to the trainee the tasks that must be performed during each work shift, and how much time should be spent on each task.

Demonstrate each piece of equipment that will be used. Show the trainee how to:
Change or empty vacuum bags;
Remove, clean and replace filters;
Remove clogs;
Check and replace brushrolls or bristle strips; and
Properly fill cleaning solutions and water in extractors.
In addition to your owner manuals, Sanitaire offers an online library of demonstration videos for all of our commercial cleaning equipment. They are identified by product model number. Access these videos at www.sanitairecommercial.com/videos.

Explain the chemical solutions that are used for cleaning and disinfecting and the proper protective equipment, if any, to be worn while using those products.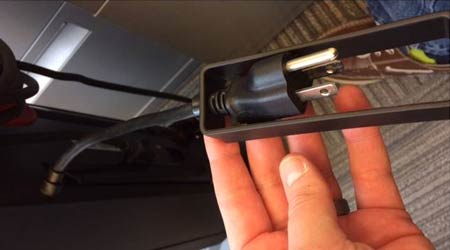 Then have each trainee perform the equipment maintenance tasks you demonstrated and have them operate each machine to ensure they understand how to achieve the best results.

Monitor each trainee's performance during the first month of work to ensure the tasks are performed correctly and that the time to perform each task improves during the month. Consider additional training if either the quality or time spent on the task fall short of expectations.

Also, take time to make sure trainee understands the importance of client satisfaction and how each employee contributes to that with thorough work and by being quiet and respectful to your customers.

Brad Hoare is Product Manager for Sanitaire.
---
What Is Sponsored Learning?
CleanLink sponsored learning allows marketers to connect with our cleaning professional audience by allowing them to deliver educational content on our CleanLink publishing platform.

Sponsored learning pieces are provided by the marketer.