Freetime: Sharing Good Health and Positive Change
von Drehle Staffer's Compassion and Kindness Drives Kidney Donation
---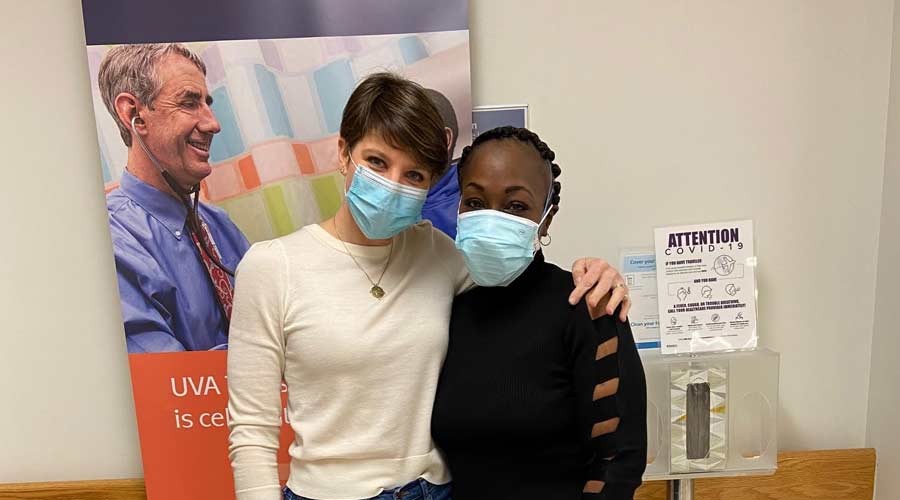 At von Drehle Corporation, a division of Marcal Paper, integrity is a core value, and the goal is to create positive change while also inspiring others to do the same. This isn't just the motto of the Hickory, North Carolina-based company, it's a mindset that the staff stands behind , too.
Take Danielle Cannon, von Drehle director of marketing, for example. She promotes the positivity of the company in her work life, but she also goes above and beyond to inspire others while outside the office. This was demonstrated most recently when Danielle donated a kidney to a complete stranger.
It all started when Danielle's father was diagnosed with type 2 diabetes.
"I knew I'd give him a kidney if he needed one, but as it turned out, he never needed one," says Danielle.
Then while driving into the office one day, she saw a car with a sign that read, "My dad needs a kidney — call this number." Seeing that inspired Danielle to start the journey toward organ donation.
"I decided to put this organ out in the universe to do good," she reflects.
Everything became real when Danielle mentioned her plan to a relative in Virginia. The relative knew of a nine-year-old girl who needed a kidney from someone under 50 and who had blood type A. Danielle reached out to the University of Virginia (UVA) Hospital and started the process. This was in early 2020, just before the pandemic started.
"People don't understand the amount of testing that goes on. It's not just medical. It's also about the donor, present and future," Danielle shares. "UVA would email tests to me, and I'd conduct them at the local hospital, because a North Carolina physician had to sign off on them. Due to the ongoing pandemic, I would run in into the lab, take a test, go out and sit in my car, then go back in and take another one."
In June 2020, Danielle got to the point at which UVA said she was ready for a full day of testing.
"I met with a nephrologist, social worker, psychologist, transplant coordinator and then the surgeon. I had a full CT scan, chest x-rays, and multiple blood draws," Danielle recalls. "My case then went in front of a panel of physicians and specialists who determined my eligibility as a donor."
While Danielle wasn't a match for the nine-year-old patient, someone else was. UVA officials asked her what she would like to do next. It would have made logistical sense for Danielle to switch to a North Carolina hospital to be a donor, but she felt so strongly about UVA that she told them, "The kidney is yours. Please just find somebody who needs it."
Danielle soon learned that there were two candidates. She proceeded with her donation in August 2020 and the second recipient received a kidney from a deceased donor.
"My mom and my husband had to take turns visiting me in the hospital because of the pandemic," she recalls. "I was there for three nights, and my mom would walk the halls with me wondering if we could figure out who received my kidney."
Danielle wasn't able to figure out who the recipient was while she roamed the halls. Instead, she waited the required 12 weeks post donation, after which time, if both parties are willing, UVA would make the introductions.
"The two of us met in a virtual meeting in November 2020," Danielle shares. "As soon as I got on the screen, my recipient — a mother of four in her late thirties — said, 'I saw you! I saw you and your mom walking!'"
Since then, the two have met in person and they continue to stay in touch.
When asked if she'd do it again, Danielle didn't hesitate: "Totally! If I had a third kidney, I'd give that one. The whole thought is to share good health with others. It was an incredibly positive experience. We really felt the love."
Gretchen Roufs, a 25-year janitorial supply industry veteran, owns a marketing and public relations company in San Antonio. To suggest someone you think should be featured in "Freetime," contact her at Gretchen@GretchenRoufs.com.