Supplier Sidekicks
Wholesalers Can Help Fend Off Online Sellers, Big Box Stores
---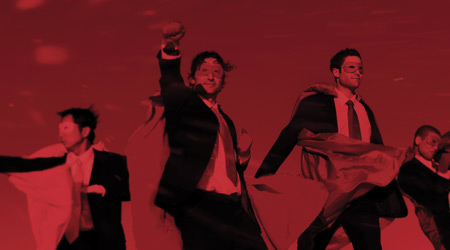 Competition from big-box retail stores is nothing new for jan/san distributors. Retailers such as Staples, Home Depot, Lowe's, W.B. Mason and Costco have maintained a strong foothold in the jan/san market for more than 15 years by aggressively enticing end users with low product prices and attractive online marketplaces.

A newcomer to the jan/san industry, Amazon.com, the largest consumer e-commerce site, shook up the sector in 2012 when it launched AmazonSupply, a business-to-business online storefront that sold a wealth of competitively priced jan/san products. In 2015, Amazon sent more shockwaves through the industry when it changed its strategy and folded AmazonSupply into Amazon Business, an online marketplace strictly for businesses with the same easy and convenient shopping experience as its consumer site.

Today, the site features jan/san products alongside hundreds of millions of business-related products, offers bulk discounts and provides free two-day shipping on orders of $49 or more. For traditional jan/san suppliers, they see this as a serious threat since facility cleaning managers and building service contractors now have the ability to skip their jan/san distributor and order their soap, paper, chemicals and other jan/san products online with ease.

Big-box stores and Amazon's revitalized focus on jan/san products are adding to the competition in what is already a crowded marketplace for distributors. Price-conscious end users now have numerous options for purchasing their cleaning products. But even though these outside threats are bigger and have hard-to-beat pricing, distributors shouldn't be afraid of competing with them.

The big-box and giant e-tailer business model is based on high-volume product turnover rather than support and services. But the latter is where distributors can shine. Now, more than ever, distributors should be stepping up and showing their true value and worth to end users.

"Distributors have the upper hand when it comes to product knowledge and problem solving. When customers have questions regarding chemicals or how best to tackle a job at a reasonable cost, distributors are the experts," says Jeff Bobroff, vice president of merchandising, Essendant, Deerfield, Illinois. "...With Amazon and big-box retailers, there are no experts on hand to call and help assist an end user in the buying process. By maximizing this 'value add,' distributors can maintain the advantage over these newer competitors."

Most distributors are having a hard time showing the value that they bring to a sale, however, because most customers are only concerned about price.

"When buyers don't consider things such as demos, consulting work, and sampling, the ultimate decision will come down to the price alone," says Steve Quay, vice president, Sheppard Redistribution, Oaks, Pennsylvania. "[Jan/san distributors] are having their margin suppressed by the ability of the end user to Google the products that they are offering. Anyone with a webstore is a threat."

Distributors who are teaming up with wholesalers are finding it easier to compete with the "Amazons" and "Staples" of the world. Wholesalers are empowering distributors with market intelligence, ongoing training and the tools and technology necessary to continue to succeed in the marketplace and thwart off outside threats.
next page of this article:
The Benefit Of Group Purchasing Power
---