When To Go Robotic
When Customers Need Robotic Floor Care Machines
---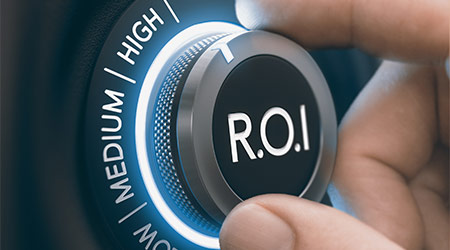 Robotic floor care machines are garnering more attention from cleaning professionals, facility managers and building owners who are looking to achieve improvements in this area of operations. The University of Washington (UW) in Seattle is a case in point, illustrating many of the reasons why these machines are being given serious consideration.
Regular floor care — particularly for hallways in some of the largest buildings — is sometimes put on hold at UW.
"This is even more the case when we are short-staffed and those present have to fill in for absent coworkers," says Yang-Sook Choe, manager of program operations at UW. "For this reason, one of the responsibilities of our swing-shift crew is to burnish floors in a 3-million-square-foot health sciences complex with lots of hallways. A robotic machine could be programmed to clean the hallways and help free up staff to perform other cleaning tasks."
UW is currently exploring the feasibility of incorporating robotic floor care into facility operations, anticipating this equipment could help them meet their productivity and efficiency objectives. But Choe has several requirements. The equipment must be easy to program, operate and maintain. Durability is another consideration. The machine must be capable of operating for several hours a day or night in order to generate a decent ROI. And it would need to have sensors and other safety features to prevent harm to people or damage to the machine and structure. Distributor support is also essential.
"We want distributors to provide hands-on training so every aspect of operating and maintaining the machine is understood," says Choe. "We also want distributors to be responsive to any problems we encounter so that downtime is minimal."
Initial Assessment
As tempting as robotic floor care may be to potential end users, and as eager as distributors may be to introduce the idea, this equipment isn't appropriate for every facility. Consequently, distributors must conduct an initial assessment before broaching the topic. Size and space are the first considerations.
Phil Carrizales, director of the jan/san division of the Acme Paper and Supply Company, Inc., Savage, Maryland, says he looks for a facility that has long, wide-open, hard-surface hallways and at least 100,000 square feet of cleanable flooring. Large spaces like those found in convention centers or shopping malls are ideal.
Impediments (like people and furniture), configuration and frequency of cleaning are also worth consideration, says Jack Ellison, vice president of services and training for Milford, Connecticut-based EBP Supply Solutions.
"An end user with numerous smaller spaces, an above-average number of obstacles in the areas to be cleaned, and/or low daily or weekly cleaning times would not be an ideal candidate for autonomous equipment," says Ellison.
When inquiring about cleaning frequency, it's helpful to ask why that schedule is such, says Carrizales. For example, if the floors are being cleaned weekly, is this to contract specifications or is this falling short? If specifications are being met, then robotic floor care may not be a good fit, he says. But, if the contractual specifications around frequency aren't being met — perhaps because of lack of staffing or equipment — it's an indication that robotic floor care may provide a solution, especially for higher-end or Class A buildings.
Frequency also comes into play in terms of helping the facility manager or owner justify the expenditure, says Keith Schneringer, director of channel marketing and sustainability for WAXIE Sanitary Supply in San Diego.
"With respect to the cost of these machines, one of the things we're seeing is that over time, as the technology has advanced and the prices have come down, wages have gone up," says Schneringer. "The investment may continue to make more and more sense to a facility manager, especially where repeatable and repetitive tasks like floor cleaning are concerned."
next page of this article:
Consider ROI, Workload Before Buying Robotic Equipment