Steady As She Goes
What Lies Ahead For Janitorial Distributors
---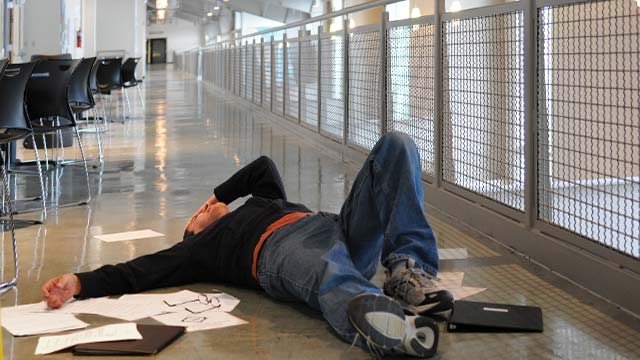 The third part of this three-part article looks to the future of the jan/san distribution industry.

Though many distributors have scaled back their sales force since 2010, they haven't scaled back their selling efforts.

"We don't worry about the number [of sales reps we have], we concentrate on making who we have effective and efficient at their job," says Josephs.

In fact, many distributors have invested in sales training and customer relationship management software to help boost sales and streamline the selling process.

"In the last numbers of years we have found it important to focus on our sales and value message," says Martini. "It is important that our account managers are delivering the same value proposition to our end users. We wish to continue to foster an entrepreneurial and individual sales approach with our sales team while wanting our customer experience to be consistent."

Distributors have also shifted their focus online by investing more in their websites. Nineteen percent of orders are now conducted online, an increase of 11 percent from 2008. Distributors say customers for the most part still prefer the old-fashioned way of ordering, as 43 percent of sales are still taken over the phone, a decrease of one percent from 2012, and 27 percent of orders are placed in person (the same as in 2012). However, distributors recognize that they need to pay attention to where customer purchasing trends are headed — both inside and outside of the industry.

"As the Baby Boomers start to retire and the next generation moves into those positions, I would imagine more and more orders will be placed via online," says Josephs.

Millennials, who grew up in a world of constant connectivity, have indeed shown that they prefer to make their purchases online.

Central Sanitary Supply has continued to invest in its website, launching two e-commerce platforms in the last three years.

"Our customers demand a consumer retail experience when purchasing at work, and it is critical to keep investing in e-commerce," says Martini. "With our newest upgrade, we are focused on content and searchability."

Moody says his company's plan is to also invest more in its website, improving search engine optimization. His hope is to attract more organic business online with certain niche products his company sells and then once their foot is in the door, eventually sell them on more products, such as basic consumables.

Distributors who don't stay on top of cutting-edge technology and customer-purchasing trends will be left behind.

"When the user becomes more sophisticated than their supplier, the end is not too far in sight," says Frank, "It's not what the distributor wants to do or what they think, this is really about what the customers are doing."

Some distributors had a banner year in 2014. Moody says his business grew 24 percent in 2014 and is on pace to repeat that growth in 2015.

"It was a lot of organic growth. We did a lot of cold-calling, and we added another sales rep," says Moody. "A third of it was winter related and our ice melt sales. We had such a heavy winter that we had a couple of really big months."

Distributors say product categories that save on labor and can promise a quick return on investment, such as power equipment, will continue to be a steady gainer.

Although BSC business is down compared to past studies, distributors should continue to have a game plan for going after contract cleaner business in the coming years.

"In five years, 75 percent of buildings will be cleaned by contract cleaners," says Frank, referencing a 2014 study by the U.S. Energy Information Administration that shows that there were 5.6 million commercial buildings in the United States in 2012, comprising 87.4 billion square feet of floor space.

As the pages close on 2015, distributors are optimistic about 2016. However, Frank says in order for distributors to truly capitalize on the market, they need to home in on three key items: strategy, sales effectiveness and focus.

"Distributors have to move their mindsets away from tactical and focus on very structured strategy, give them direction as to where trends are and where your company needs to go," he says. "I think that within that strategy, they must have a sales effectiveness program that focuses on the right types of hires, they must have a training program that is structured towards market verticals, and they have to focus."

Nick Bragg is a freelance writer based in Milwaukee. He is a former Deputy Editor of Sanitary Maintenance.
previous page of this article:
A Focus On Growing Markets, Stable Janitorial Products
Disclaimer: Please note that Facebook comments are posted through Facebook and cannot be approved, edited or declined by CleanLink.com. The opinions expressed in Facebook comments do not necessarily reflect those of CleanLink.com or its staff. To find out more about Facebook commenting please read the Conversation Guidelines.
---