Wish List
What End Users Want From Jan/San Distributors
---
BY Dan Weltin, Editor-In-Chief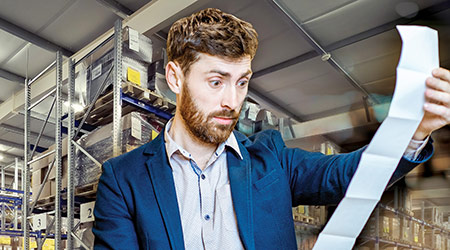 Log In
---
In the crowded and competitive marketplace of janitorial supplies, distributors need to do everything they can to stand out. End users are not afraid to switch product vendors so it's critical that distributors find ways to remain relevant, whether it's offering pertinent products at reasonable prices, or providing useful services. With this in mind, Sanitary Maintenance tapped into building service contractors and in-house facility cleaning managers to learn what they value about distributors.

Nearly every distributor offers at least one value-added service. After all, without these differentiators, end users might as well buy products for cheap prices at big box stores or e-tailers. The majority of distributors offer product training and site-specific deliveries.

However, the service end users covet is the third-most common one: equipment repair. This offering is so critical for end users that 62 percent of them would be willing to pay for this service. As distributors look for ways to offset profits lost to e-tailers, they may want to consider charging for repairs.

Even though end users appreciate and value the extra services distributors provide — often for free — they are still concerned about product prices. Budgets remain tight for in-house cleaning departments and building service contractors don't have wiggle room in their profit margins. Many end users feel they can't afford to pay extra money for products. For 83 percent of end users, finding a better product price would cause them to switch distributors. Product price is so important that it's by far the No. 1 reason end users would change vendors — it's more than double the No. 2 answer of "better value-added services."

When it comes to product purchasing, it's little surprise that traditional products such as can liners, chemicals, mops, towels and tissue make up the majority of orders. However, distributors should consider adding diversified product lines — safety products, office supplies, foodservice disposables and more — to their inventories. Nearly 70 percent of end users indicate they would buy non-cleaning products from jan/san distributors if offered.

End users are also looking for products that will allow them to clean in less time. Building space and cleaning frequencies are increasing, but budgets and profits are not. Any chemical, machine or tool that will boost productivity will be of interest to customers.

Distributor can use the results of the "2019 End User Purchasing and Service Survey" to better align their product offerings and services to meet their current and potential customers' needs.