End Credits
Weltin Bids Farewell To Sanitary Maintenance
---
BY Dan Weltin, Editor-In-Chief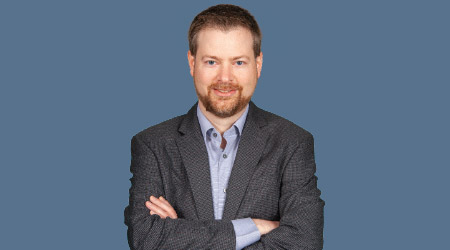 Ever since I was a child, I have been a superhero nerd, following the adventures of Spider-Man, Batman, Daredevil and countless others. These characters have always given me great joy, which is why I introduced my kids to the Marvel Cinematic Universe. For months we've been having "movie nights," munching popcorn and watching all 23 films of the "Infinity Saga." As we come to the end, we remember all the classic scenes, quote the memorable lines and wonder what films we will explore next (spoiler: it's Harry Potter).
Every adventure comes to an end, whether it's the Avengers or real life. After 12 years as editor-in-chief of Sanitary Maintenance, I'm sad to announce that this will be my last issue. I have been tasked by my parent company to oversee our facility maintenance brands as their long-time editor is retiring. It's a bittersweet transition. I'm excited for the challenges ahead of me, but I'm also going to miss the amazing people who make up the jan/san industry.
I would like to thank all the readers, advisory board members, columnists, manufacturers and other industry members who have contributed to the pages of Sanitary Maintenance over the years. I have appreciated the insight you have shared and call many of you friends.
Sanitary Maintenance has a rich history and I am humbled to have been a part of it. It's one of the original industry publications, currently 76 years old. It has helped to shape the jan/san industry, educate its members and promote the importance of cleaning and a good distributor partner. Remarkably, during all this time there has been less than 15 chief editors. I'm proud to have been a member of this elite group.
What also makes this transition easier is knowing I'm leaving Sanitary Maintenance in good hands. Corinne Zudonyi has been the editor-in-chief of Facility Cleaning Decisions, a sister publication aimed at facility cleaning managers, for 14 years. Please welcome her as much as you opened your doors to me.
Cleaning makes up a part of facility maintenance and management, so I'm not going far. I'll still check in from time to time to learn the trends and see where cleaning is heading. After all, no one ever really seems to leave the jan/san industry.
Disclaimer: Please note that Facebook comments are posted through Facebook and cannot be approved, edited or declined by CleanLink.com. The opinions expressed in Facebook comments do not necessarily reflect those of CleanLink.com or its staff. To find out more about Facebook commenting please read the Conversation Guidelines.