From the Editor: A Global Perspective on Cleaning
Top Takeaways from Attending Interclean Amsterdam
---
BY Corinne Zudonyi, Editor-in-Chief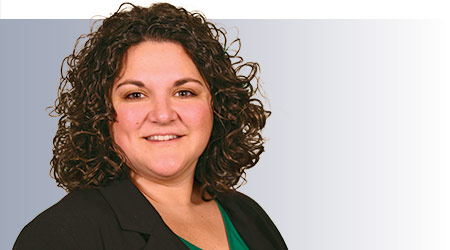 When I was young, my grandfather served in the Navy. He travelled the world and would often send us letters (good old snail mail) and photos (physical pictures) of his adventures in different countries. I remember one of them had a street sweeper using a broom made from twigs and sticks. Another showed a hole in the ground where a toilet should have been.
Back before the internet, social media and video calls, the world seemed like a much larger place and these other countries appeared drastically different from my experiences in the United States. Today, technology has given us the ability to share best practices and evolve at a much quicker clip, but those opportunities still pale in comparison to seeing advancements in person.
Just last month, I had the pleasure of attending Interclean Amsterdam, the largest global cleaning event offered to our industry. I was proud and very honored to be invited to represent the U.S. market on this global platform, but the opportunity also provided a chance to see how other countries were tackling cleaning challenges.
As I perused the extensive show floor, it was hard to miss the technology on display. I saw presentations on dispensing equipment that simplified dosing. There were restroom dispensers and apps that tracked usage and stock levels. There was training software and tools used to measure the organic material on surfaces. But the most prevalent technology was robotic (autonomous) machines. One company (of many) had 12 different machines on display and there was an entire Robot Arena set up to offer ongoing demos of equipment from all manufacturers throughout the show hours.
Although the bells and whistles of evolving technology are bound to draw a crowd, what I also found impressive were the vast sustainable initiatives manufacturers were promoting. Many highlighted very comprehensive programs to minimize and/or repurpose plastic packaging, reduce shipping frequencies and decrease cleaning's impact on the environment. Presentations made in the Zero Waste Pavillion solidified the importance of these sustainable advancements.
These are just a few of the many trends I noticed at Interclean Amsterdam. In our next issue, I'll get in depth about the event and how this global perspective might give us an idea of where cleaning is heading here at home.
Corinne Zudonyi has been the Editor-in-Chief of Facility Cleaning Decisions for 17 years. She also oversees CleanLink.com, Sanitary Maintenance magazine and Contracting Profits magazine.
---