EDITOR'S NOTE
The Sum Greater Than The Parts?
---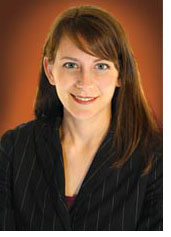 Ever since childhood, we've been fed conflicting messages about the merits of "group" behavior.

On the con side, there's the all-too familiar: "If they all jumped off a bridge, would you too?"

On the pro side: "Don't stray too far away from the group" was an often-used way of staying safe by sticking together.

There are also conflicting messages about being a part of a business group — take buying groups.

On one hand, the group offers a level of security and financial incentive. On the other hand, the group mentality can be especially frustrating to the independent distributor who has a strong entrepreneurial sense.

As the business world changes, however, many small- to mid-sized distributors are beginning to weigh the pros and cons of being a part of a buying group.

In this month's cover story, "Strength In Numbers," Associate Editor Nick Bragg speaks with leaders in the industry's buying groups about the advantages of being in a buying group, as well as considerations distributors must factor into their decision.

• • •

We are now in the height of summer and even in Wisconsin, the weather is getting a bit sticky. It is the time of year when everything is growing — including mold and mildew.

In the article, "Help Customers Avoid The Costs Of Mold And Mildew," Patrick Callahan interviews your peers about the importance of keeping mold and mildew under control — as well as the most effective tools for doing so.


| | | |
| --- | --- | --- |
| | | |