Change The Conversation By Quantifying Value
The Strategic Sell: Selling Value, Not Price
---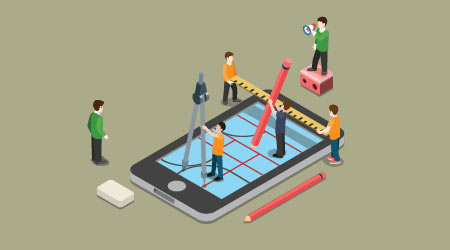 When you are sick of constantly talking price, change the conversation. The real money is in the value that you, your company and your innovative products provide to the customer's balance sheet. Whether you are reeling in a prospect or proposing a new product into an existing account, when you sell B2B, the bottom line is the bottom line.

To transition into a conversation about value, you must translate benefits into dollars. Paint a clear picture of how the product, service or value-added solution you are proposing positively affects your customer's bottom line.

If you say to your public school system, "My new disinfectant kills XYZ virus in two minutes, smells great and is safe to use," what does the buyer reply with? "How much?"
Now, if you start that conversation with valuable information, it peaks their interest.

"Mr. Buyer, did you know that your school had 4,363 students chronically absent last year? Did you know that each lost student day costs your facilities $29 in funding? Those student days alone had a negative impact on your bottom line of a little over $2,784,000. Let's implement some processes that would reduce community acquired infections (CAIs) in your facilities and help you keep at least 20 percent of that money, or $570,000. I know you only see about 10 percent of the budget, but would an extra $57,000 help a little?"

All public schools districts have enrollment and absenteeism information available online. Funding varies by state and district, but that information is available, too. Granted, a lack of proper cleaning and handwashing are not the sole sources for student absenteeism, but they are a part of it.

ISSA's "Value of Clean" whitepaper, along with the associated absenteeism and presenteeism calculators simplify getting to the costs of CAIs. These two factors alone apply to every vertical market we sell into, and the relevant data that these tools create are well worth the few minutes it takes to learn them.

To up the game, you have to spend a little time understanding some key business costs in your geographic area and in the vertical markets you serve. Some other cost examples to know include inventory management, employee turnover, safety incidents, healthcare acquired infections, reworked labor and more.

Once you know these costs, applying them to the specific customer challenges you discover in the sales process is simple. If your customer has a turnover issue and a high incidence of safety problems, then look at their training program. Better-trained employees are more engaged. Engaged employees are more likely to comply with safety protocols, provide extra effort on the job, and, of course, stay with the company. So by providing insight and training to your customers, you are helping their bottom line in many ways.

As the final steps in the process, document the quantified value in your CRM system and communicate that information to your customer periodically as you propose new solutions to increase your account penetration.


Tina Serio Saunders, I.C.E., MBA, is president of SonicTrain, LLC, creators of The Arena gamification platform, owner of xSell360 Consulting, and strategic innovation leader at Nichols. She is an industry leader in marketing technologies and has led development on numerous sales tools. She provides training, strategic management consulting and marketing implementation around the country. Her insight comes from over 17 years industry management experience. You may contact her at 419-297-0822 or tina@sonictrain.com.
Disclaimer: Please note that Facebook comments are posted through Facebook and cannot be approved, edited or declined by CleanLink.com. The opinions expressed in Facebook comments do not necessarily reflect those of CleanLink.com or its staff. To find out more about Facebook commenting please read the Conversation Guidelines.
---