Customers Are Not Owned. They Are Earned
The Strategic Sell: Don't Take Customer Relationships For Granted
---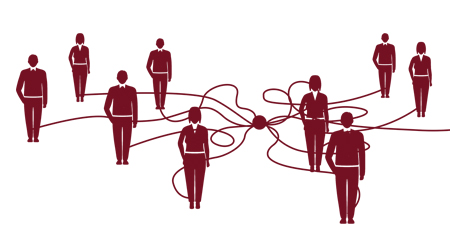 Ownership of an end user is a term we use like those customers are pets or possessions … it is sort of archaic if you really think about it. Relationships are earned, but they are not earned for a lifetime. Incumbent distributors must provide value, knowledge and excellence in a manner that beats a spurt of support and innovation from someone else.

Don't believe me? Meet Joe.

Joe is an experienced facility manager who was recently promoted to director at a large university. Looking to make his mark, Joe attends a national trade show and sees a product demonstration from Manufacturer Z. The university does not currently use products from Manufacturer Z, but Joe is looking for labor savings, which this product provides.

Meet Sally. Sally is the product manager for Manufacturer Z and this innovative solution. Her research suggests that if her company can sell one line of products into a facility, it dramatically increases the odds of converting future business in other categories and cementing a strong relationship. When Sally follows up with Joe to make an appointment, he relays that the university buys its janitorial products from Distributor ABC.

Meet Don. Don has worked for Distributor ABC for 32 years and thinks he is on great terms with this customer. In fact, he golfs with Joe's recently retired boss. Don was not aware that Joe attended the national conference, nor that Sally followed up with Joe to make an appointment. ABC is a distributor of Manufacturer Z's products, but doesn't stock that particular product. Although ABC has had the university's business for quite a while, it sells them products from one of Manufacturer Z's competitors — Manufacturer X. Manufacturer X worked with ABC and Don seven years ago to present the current solution. Don has been the only point of contact with the university since then. Unbeknownst to Don, the university cleaning staff has recently begun to grumble about broken dispensers, outdated technology and the hassle of restocking.

Given this scenario, what could go wrong with Sally and Joe's upcoming meeting? The odds are fairly likely that there will be disagreements between the distributor and both manufacturers X and Z. Given the situation, Don is already in damage control mode with Manufacturer X. Best case scenario, Sally advises Don and they go into the presentation together. Don likely will need to communicate that to Manufacturer X, as well. If Manufacturer X has a similar solution, it can try to catch up, but it is the customer's right to bring in and evaluate whatever solutions it desires.

How did we get to this rocky situation? Don did not handle the transition of decision maker well when Joe was promoted, hence he did not know that Joe was attending the show. Don also did not keep current with the vibes at the account, and he likely did not make it easy for Manufacturer X to stay in tune with the situation either.

In a supply chain where every entity should want to create and foster customer intimacy, occasionally we encounter the players becoming a bit territorial. This then leads to account isolation and less team selling.

Don undoubtedly has historically "owned" this customer. He knows the custodial team, knows the quirks of the system and routinely golfs with the former decision maker. The bundling of the right products and solutions for the customer is undoubtedly the distributor's forte. Neither Manufacturer X or Manufacturer Z can deliver a complete solution. But does that mean that ABC and Don have control of the account? Absolutely not.


Tina Serio Saunders, I.C.E., MBA, is president of SonicTrain, LLC, creators of The Arena gamification platform, owner of xSell360 Consulting, and director of marketing and innovation at Nichols. She is an industry leader in marketing technologies and has led development on numerous sales tools. She provides training, strategic management consulting and marketing implementation around the country. Her insight comes from over 17 years industry management experience. You may contact her at 419-297-0822 or tina@sonictrain.com.
Disclaimer: Please note that Facebook comments are posted through Facebook and cannot be approved, edited or declined by CleanLink.com. The opinions expressed in Facebook comments do not necessarily reflect those of CleanLink.com or its staff. To find out more about Facebook commenting please read the Conversation Guidelines.