From The Editor
The Answer To Infection Control
---
BY Dan Weltin, Editor-In-Chief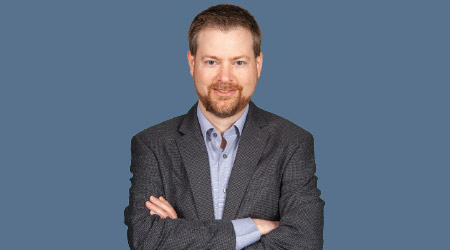 This year's flu season was the longest in a decade, lasting more than 20 weeks. From October to May, the U.S. Centers for Disease Control and Prevention (CDC) estimates nearly 43 million people suffered from influenza, with as many as 61,000 people dying from it.
As bad as these numbers sound, this season follows one of the most severe. There were more than 80,000 flu-related deaths and more than 900,000 hospitalizations last year.
Sadly, the flu is only one problem we face. Every year C. diff causes half a million infections among patients in the United States and is attributed to an estimated 15,000 deaths, according to the CDC. Another superbug is just as dangerous: there are more than 80,000 severe MRSA infections each year and more than 11,000 MRSA-related deaths.
It's no surprise that janitorial staffs in all facilities, not just hospitals, are struggling to keep up with demands for infection control. Preventing infections can mean the difference between life and death. Reducing cross-contamination can save businesses millions of dollars in lost productivity. There is a lot of pressure on cleaning departments and building service contractors, and they are relying on their jan/san distributors for help.
Many answers can be found in this year's crop of Sanitary Maintenance Distributor Choice Award winners. A quarter of the winning products can help prevent the spread of infections.
Looking through the list of winners (found on page 12), distributors will find disinfectants that work in as little as 30 seconds. Electrostatic machines are a new and quick way to spread disinfectants and they can cover hard-to-reach areas such as the backside and underside of surfaces. There are also alternative disinfecting techniques such as steam and ultraviolet technology.
Disinfecting is important, but hand washing remains the best way to stop infections and prevent cross-contamination. Many winning products help prevent supplies from running out. One soap dispenser even encourages proper hand washing by counting down the required 20 seconds to be effective.
Distributors should talk to their customers if they are not already using these products. They are effective answers to today's demands for infection prevention.
Disclaimer: Please note that Facebook comments are posted through Facebook and cannot be approved, edited or declined by CleanLink.com. The opinions expressed in Facebook comments do not necessarily reflect those of CleanLink.com or its staff. To find out more about Facebook commenting please read the Conversation Guidelines.