From The Editor: Lessons Learned From The Pandemic
Technology Propels Jan/San Distributors
---
BY Corinne Zudonyi, Editor-in-Chief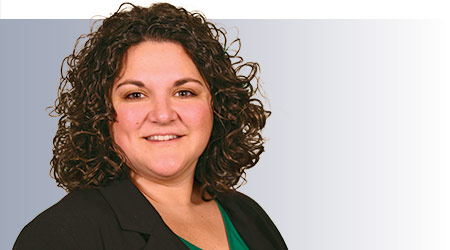 Flexible. Adaptable. Resilient. These are terms I have historically used to describe jan/san distributors, but they've never been more true than in the last 12 months. I'm sure you can all relate, but pre-pandemic seems like a lifetime ago. The changes that have taken place since "safer at home" orders took hold are too many to count.
The good news is, distributors who have remained open-minded during the pandemic have also discovered better practices.
According to industry consultants, a poor response to product demands early on resulted in an increased reliance on technology. Even more distributors are now using software platforms to help manage customer demands, monitor product inventory and aid in reordering capabilities.
They are also using data to keep a close eye on fast-moving products. If and when it's necessary, distributors are ready to expand stock using the alternative sources of supply they've secured over the last 12 months. This has put distributors in a good position to respond to fluctuating product demands, should they arise.
Many distributors are also re-evaluating their sales strategies after experiencing success with remote selling in 2020. The most successful teams have integrated digital platforms for training customers and honed their remote selling skills after realizing both were preferred by many end users. What was expected to be a temporary solution to the pandemic is now a new strategy that has many distributors re-evaluating their costs associated with selling.
Streamlining these few areas is positive news. According to economists, the overall distribution market was a bit volatile the last 12 months, showing drastic declines early on and extreme highs late in the year. Fortunately, jan/san has seen consistently strong numbers. Add in some efficiencies and jan/san distributors are in a good position for the future.
---