TECH CENTRAL
---
BY SM Editorial Staff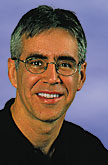 Data-Rich Site Provides Legal Advice Without the Lawyer
I'm not a lawyer, but I play one at work. Chances are you do too, and you don't even realize it.

Let's face it, law — and all too often the resulting legal wrangling — permeates our business world, as it does almost every facet of life. Whether you're just getting started in business, managing a slew of employees, or even going out of business, more than likely you're up to your elbows in legal questions.

As the cowboy-humorist Will Rogers once said, "The minute you read something you don't understand, you can be almost sure it was drawn up by a lawyer."

Maybe so, but at least now there's help at your fingertips. With one click of your mouse you can dial up free legal and regulatory information through BusinessLaw.gov — a straightforward, easy-to-use website that helps walk you through the legal maze of small business laws and regulations. Launched by the Small Business Administration (SBA) as part of the Bush administration's e-government initiative, the online resource guide is designed to provide plain-English legal and regulatory information.

Beside the fact that it's free, the beauty of the site is found in its simplicity. Jim Van Wert, the senior adviser for e-government at the Small Business Administration, says the key to BusinessLaw.gov is helping business owners understand the legal processes, rather than just providing information.

"This is really more about customer service and content than it is about technology," Van Wert says. "It's really about figuring out what small businesses need and offering that up to them in one place. The point is to help self-educate."

Because it seems that you can't turn around without bumping into a new law or regulation affecting almost every aspect of your business strategy, you'll find topics ranging from the most basic to the most critical — everything from choosing a business structure or hiring a lawyer, to highly specialized issues like e-commerce and tax regulations.
The site also offers information specific to each state and territory including sections on "Hiring Employees," "Paying Taxes" and "Selecting a Location." To serve a variety of user preferences, it features interactive tools, searchable Frequently Asked Questions and Answers, downloadable forms and publications and electronic regulatory compliance guides.

Another feature you'll find helpful is the site's ability to act as a gateway to federal, state and local information that affects you. From the site, you may quickly check everything from zoning codes for your local area to filing a complaint with the Office of the National Ombudsman.

"Because it provides interagency and intergovernmental information arranged by subject, BusinesssLaw.gov will simplify the way government at all levels interacts with small businesses," Hector V. Barreto, SBA administrator, says.

As Barreto points out, one of the main reasons small businesses fail is because they don't seek legal help at critical development stages. With BusinessLaw.gov, it's assumed that every business stage is a critical one — a position that makes choosing office furniture even that more daunting. Yet, the idea of providing information on basic legal issues so that people can identify potential problems early on and take preventative action is a winner.

While the site may not be as sexy as having your own private Ally McBeal on retainer, or even provide the calming presence of Perry Mason, it does give you accessible and understandable legal information without costing a fortune in legal fees.


---

Looking for more free legal information on the Web?
Check out Nolo.com, a free site offering a full array of legal help. You'll find everything from a searchable legal dictionary and encyclopedia to lawyer jokes. My favorite?

A golfer hooked his tee shot over a hill and onto the next fairway. Walking toward his ball, he saw a man lying on the ground, groaning with pain.

"I'm an attorney," the wincing man said, "and this is going to cost you $5,000."

"I'm sorry, I'm really sorry," the concerned golfer replied. "But I did yell 'fore.'"

"I'll take it," the attorney said.



Additional Resources:
January Tech Central Column
September Tech Central Column







Disclaimer: Please note that Facebook comments are posted through Facebook and cannot be approved, edited or declined by CleanLink.com. The opinions expressed in Facebook comments do not necessarily reflect those of CleanLink.com or its staff. To find out more about Facebook commenting please read the Conversation Guidelines.