The Missing Piece
Survey Outlines End User Purchasing And Service Trends
---
BY Jackson Silvanik, Managing Editor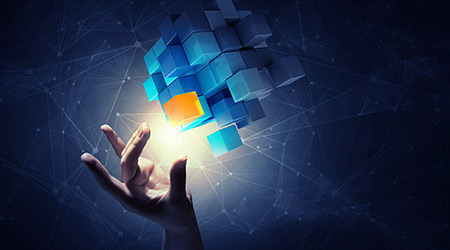 The world has been through a lot since purchasing habits were last reviewed in 2019. The pandemic, which initially seemed like a temporary speed bump, continues even through today, leaving in its wake countless businesses that are still adjusting to the new normal. Looking back over the recent cleaning business trends, it's critical to remain open-minded about the future, and to hold some optimism about the general public's newfound interest in clean, safe environments for work, health and recreation.
In what was already a crowded marketplace, jan/san distributors are now racing to find precisely the right approach to connect with potential buyers — those who have tried to simply wait it out are probably already too late. Everyone is chasing the same answers that they've always chased, but with a new urgency. Has the marketplace changed dramatically? Have the buyers evolved? How do distributors meet the people where they are?
In the endless jockeying for position among business competitors, finding out how to connect with the buyer can make all the difference. If the pandemic has had a lasting imprint on buyers, it seems to be that they're now extra-savvy about maintaining inventory and avoiding supply chain delays.
Once again, Sanitary Maintenance tapped into a vast network of building service contractors and in-house facility cleaning managers in search of answers. When the data was last collected, it was clear that the service end users were most desperate for was equipment repair — whether it was a free, value-added service or something that buyers were willing to shell out for. The trend spotted in 2019 still holds true — just under 67 percent of respondents remain adamant that access to repairs is simply not optional — equipment needs maintenance, and buyers are looking to distributors for help.
As it stands, though, big box e-tailers likely aren't going to be stealing jan/san business. Cleaning supplies, and the expertise that experienced retailers in the field offer, are still entrusted largely to jan/san distributors. At most, a handful of purchasers are visiting bigger chains (think Amazon, Staples) for less than 25 percent of their cleaning product needs, with the majority of respondents suggesting that they might turn to an online retailer for only 1-5 percent of their cleaning products.
Offering additional goods and services aside from strictly cleaning products and supplies doesn't seem to guarantee an increase in additional sales — the respondents remain largely split on where they turn for additional purchasing needs (office supplies, non-cleaning materials, etc.). In this case, around 57 percent of buyers will turn to the big online retailers instead. In 2019, roughly 70 percent of buyers suggested that they'd be open to making these types of purchases with their jan/san distributors, and that holds true in these current results. But the numbers still suggest that when it's time to make a miscellaneous purchase, searching other retailers for deals is a habit that hasn't been broken.
So, what does the future hold? Robotics and Internet of Things-capable devices are a hot, trendy sell, but is there enough consumer confidence to really move the needle? According to these results, just under 18 percent of buyers are in the market for robotic floor equipment, indicating that the marketplace at large may not be ready for that sort of seismic shift just yet. Distributors looking to move robotics have time to prepare strategy to introduce buyers to the new possibilities that robotics can offer.
Interestingly, though, over half of those surveyed indicated a willingness to purchase (or at least research) Internet of Things devices over the next year. This offers an exciting glimpse of where the trends may be heading, especially as the industry enters a new era of automation and inventory management. If the name of the game is finding every little way to save a few bucks, the tightly controlled inventory analysis that IoT devices can offer is a promising direction to look.
If the numbers bear out anything concrete, it's that buyers care most about ease-of-use and saving money by enhancing productivity and increasing the labor savings wherever possible. These trends just don't simply change on a dime. Pandemic and all, business is still business. Simply expecting people to want things to be cleaner is a no-brainer, but where most buyers are looking to gain an advantage is by jumping the gun and beating the supply chain delays.
Around 60 percent of respondents cite the supply chain as the major factor when considering their inventory needs. Distributors who can instill consumer confidence in product availability will gain a slight edge over the competition.
Of course, nobody knows where things will sit a year from now, but a few things are clear — people want the products they need, they want to know they'll show up as expected, and they want to buy them from a distributor. Take a look at these "2021 End User Purchasing and Service Survey" results and map out a strategy that will meet the needs of those buyers.
What free, value-added services does your distributor offer?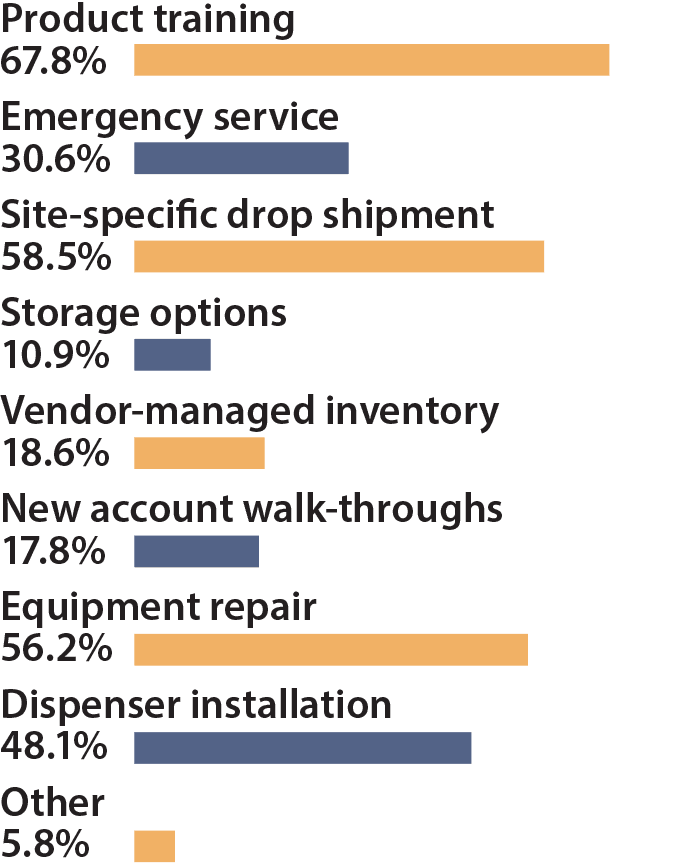 ---
What services would you be willing to pay for?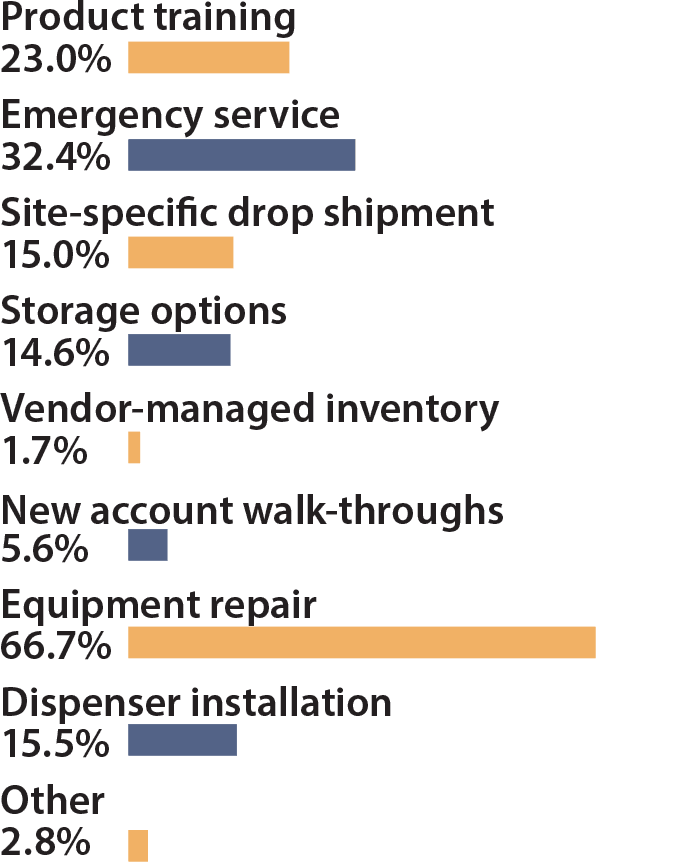 ---
Are you more willing to work with a certified distributor?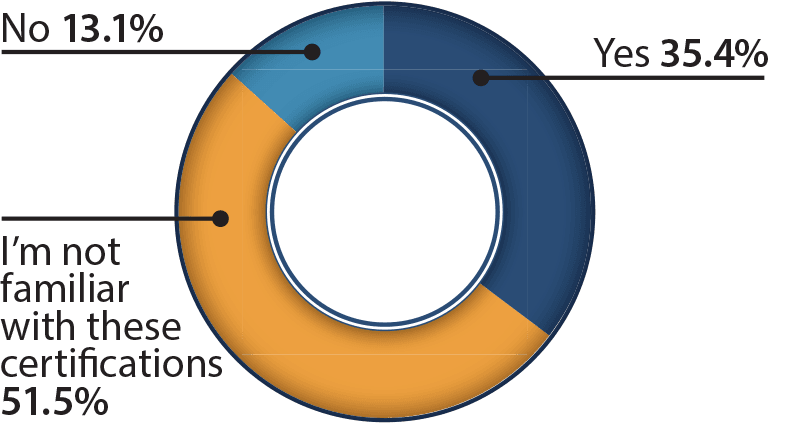 ---
What is most important when purchasing products/equipment?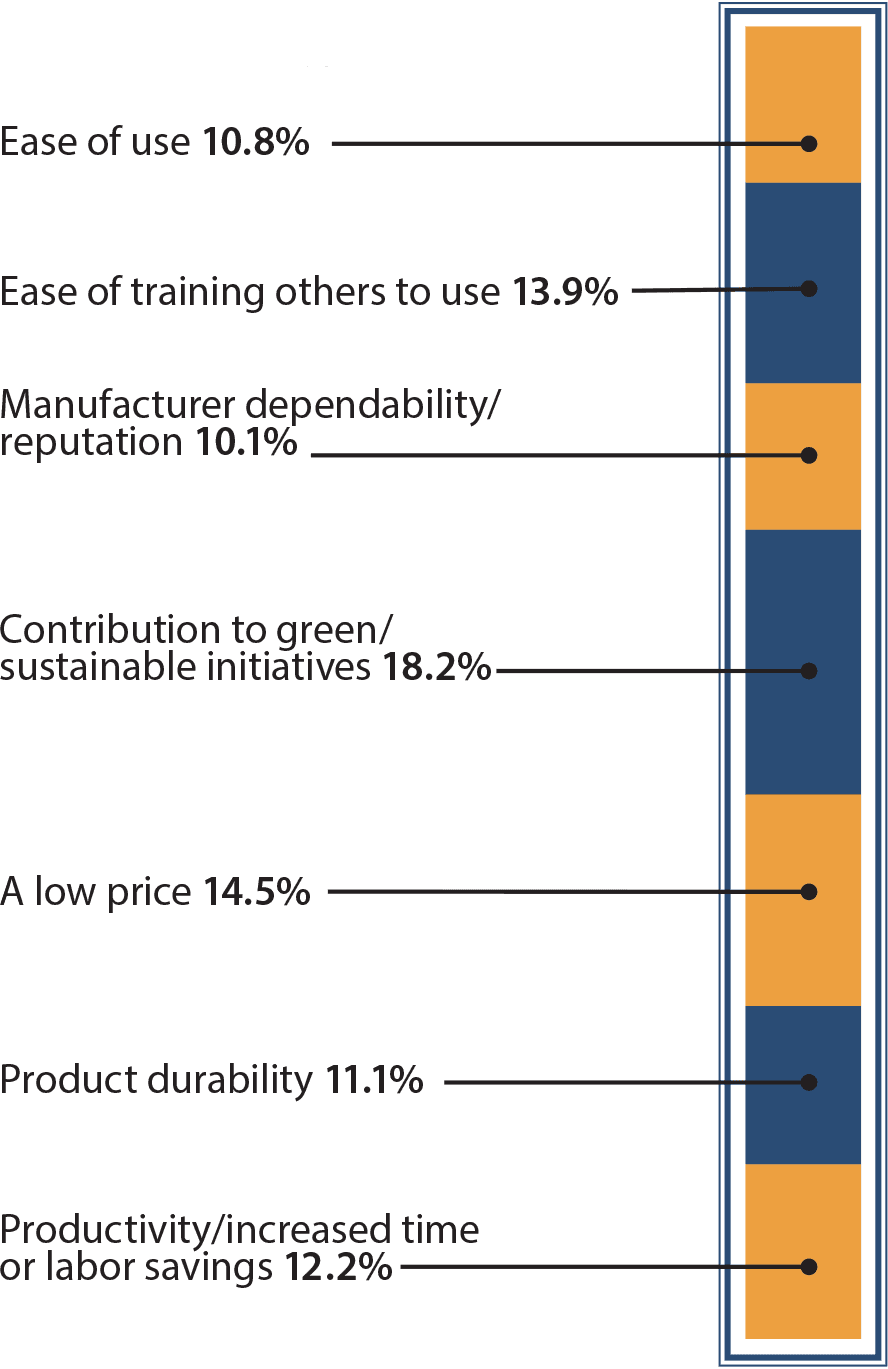 ---
Do you purchase non-cleaning products (for example, office supplies, breakroom supplies, etc.) from online retailers such as Amazon Business?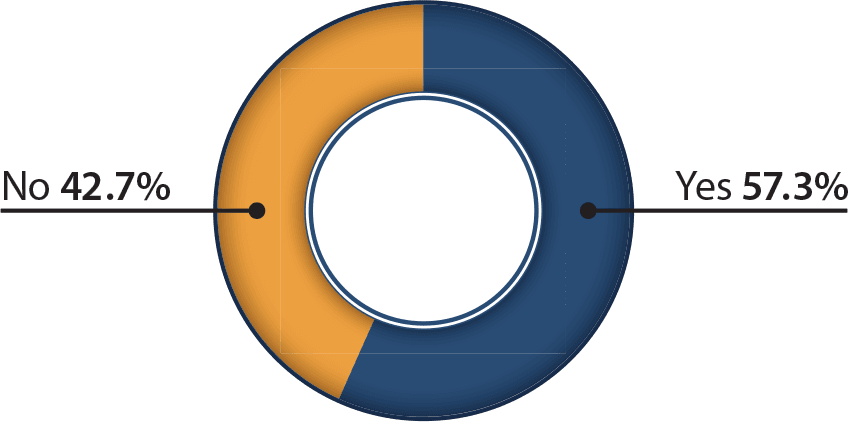 ---
Would you purchase these non-cleaning products from your distributor if they were offered?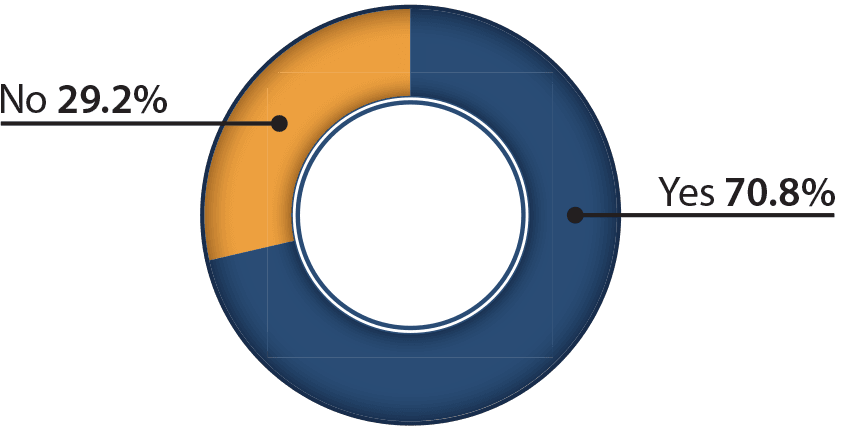 ---
Have you purchased or plan on purchasing the following products in the next 12 months?
---
What would cause you to switch distributors?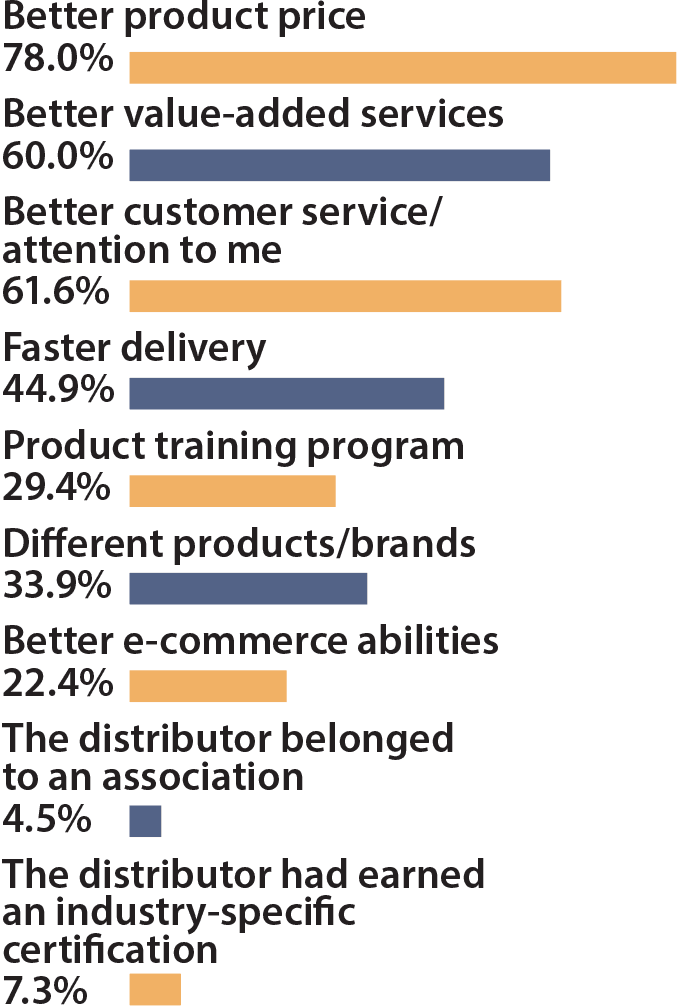 ---
Do you plan on purchasing or researching robotic floor equipment in the next 12 months?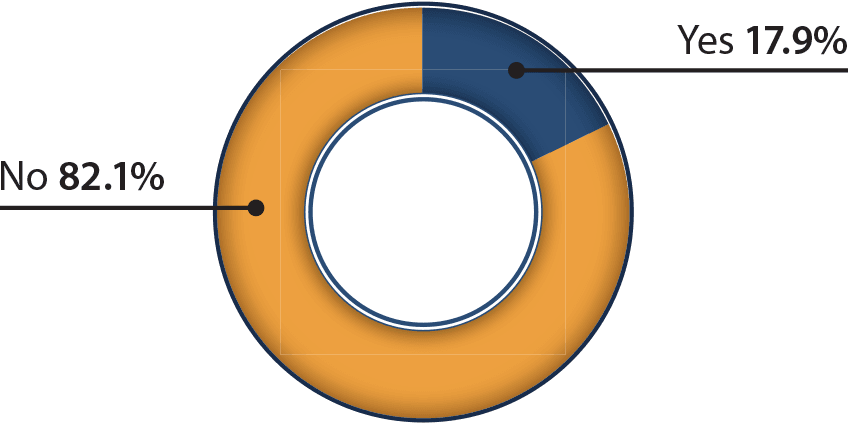 ---
What is the No. 1 reason you would switch distributors?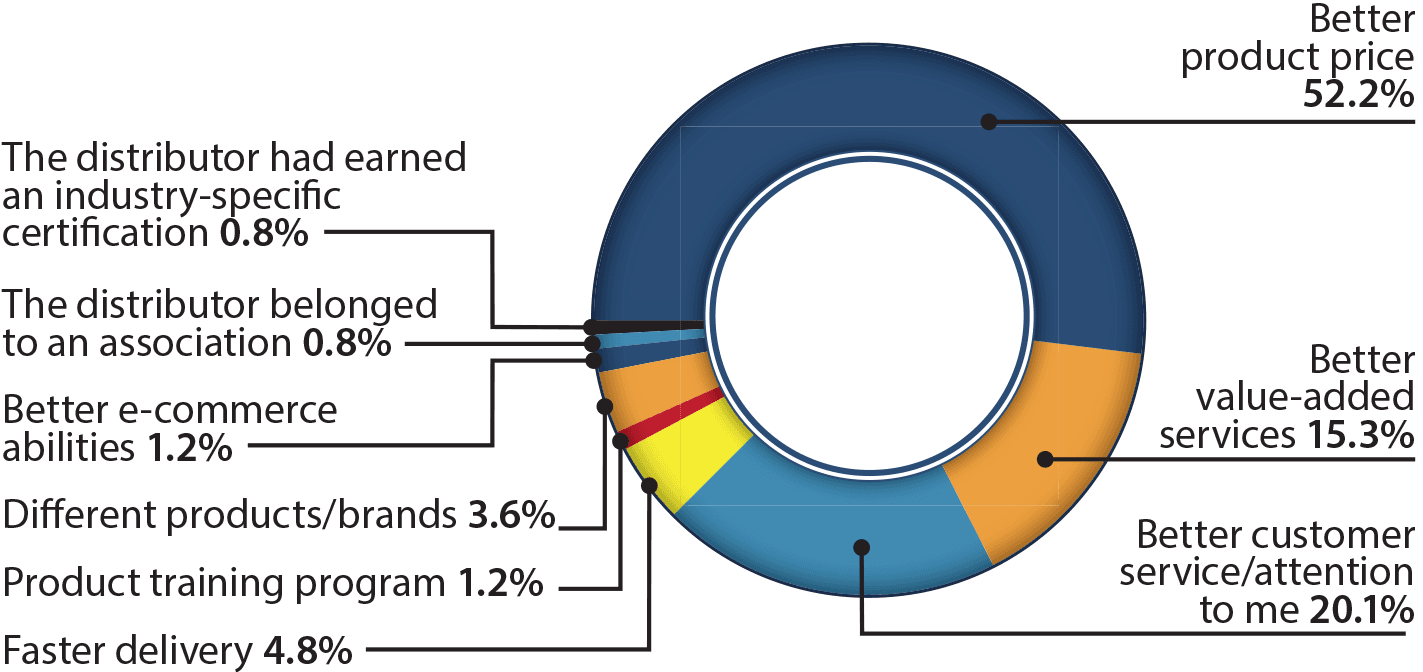 ---
What percentage of products (based on sales) do you purchase online from a distributor?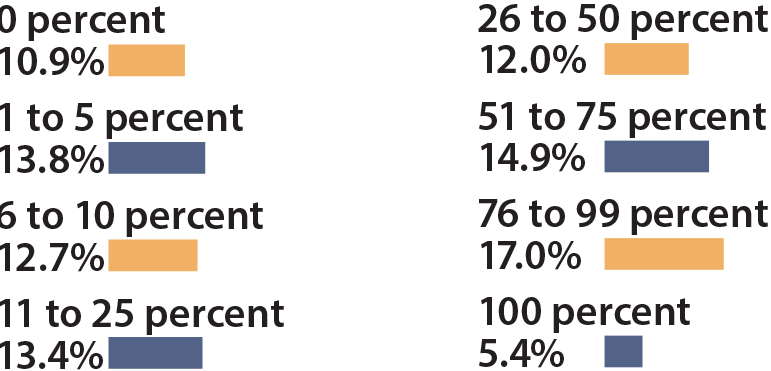 ---
Do you plan on purchasing or researching Internet of Things-enabled restroom dispensers in the next 12 months?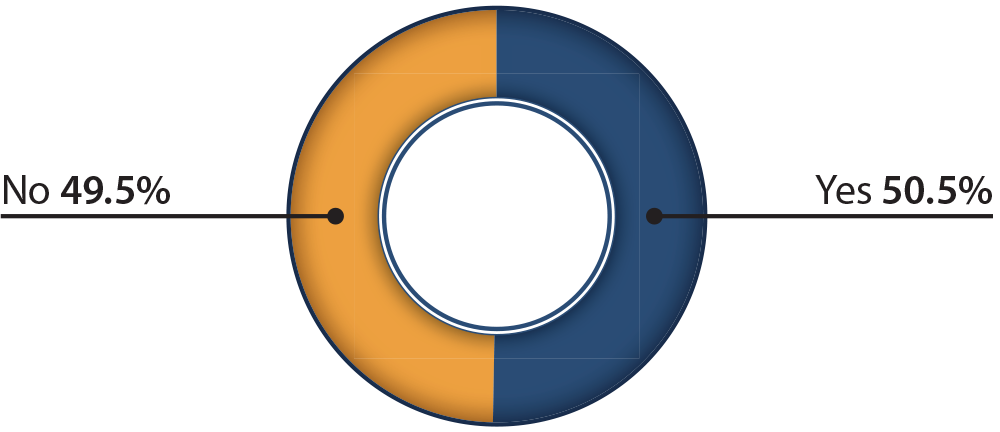 ---
What percentage of cleaning products (based on sales) do you purchase online, but not from a jan/ san distributor? (For example, purchase from Amazon Business or Staples)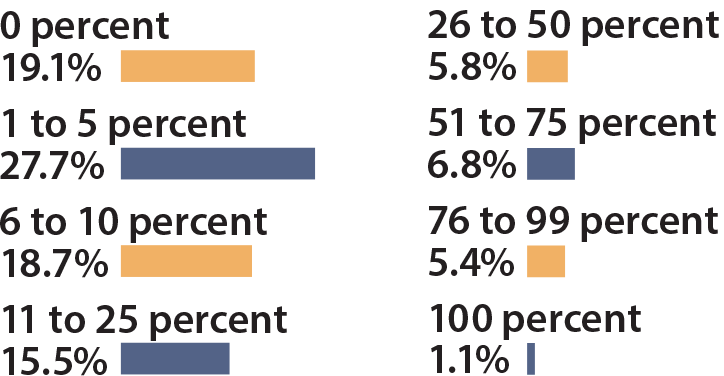 ---
Would you purchase more products online if your distributor had better e-commerce abilities?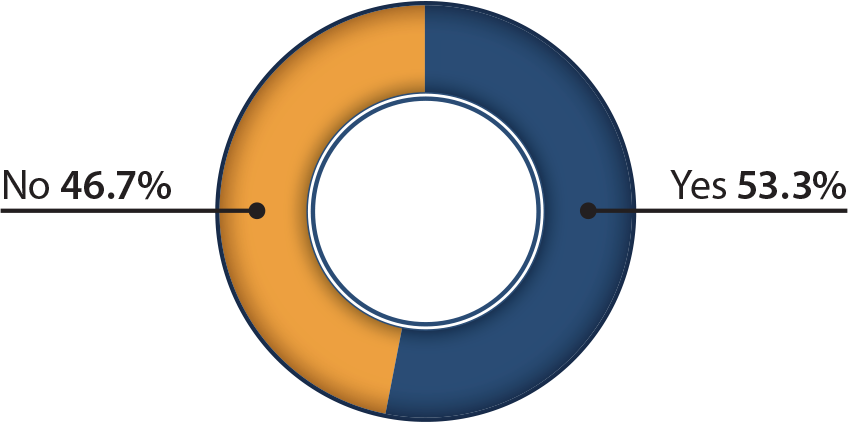 ---
How have your purchasing priorities changed as a result of the pandemic?