Supply Chain To Be Tangled All Year
Supply Chain To Be Tangled All Year
---
BY Corinne Zudonyi, Editor-in-Chief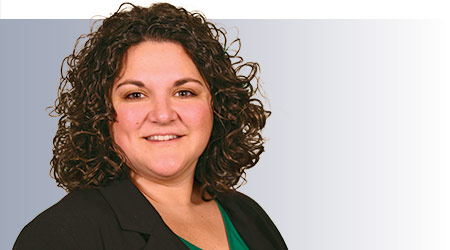 I can hardly believe it's 2022. Where did the time go? Somehow, the last two years have seemed both like a blur and a slog. But as we head into our third year of the pandemic, it seems that many of the challenges we've been facing will continue to disrupt this industry — most notably, the supply chain.
What can I say that you don't already know? Prices are up. Parts are hard to come by, resulting in manufacturing delays. Driver shortages, port delays, warehouse quarantines and even wild weather across the country are impacting delivery. And once products are delivered, who is there to unload and stock shelves?
Unfortunately, experts predict that although supply chain disruptions will diminish, they will remain substantial throughout 2022. Specifically, the responses to disruptions are predicted to cause longer-term impacts.
For example, those port delays and warehouse closures are being addressed, but other risk mitigation efforts often come at a cost — for example, moving manufacturing to the United States. Economists point out that manufacturers might choose to forego these new supply chain mitigation efforts because they could also drive up prices, which would continue to put supply chains at risk of future disruptions.
Labor challenges are also expected to continue, but it is time distributors re-examine what's needed. E-commerce growth over the last two years has increased the importance of the automation of tasks, specifically the implementation of software programs that support sales efforts and improve productivity of existing staff. Check out this article to learn how software can help monitor product availability, order efficiency and more.
Meanwhile, transportation experts are also taking a closer look at the trucking industry, specifically as it relates to delivery times. It is expected to take time, but shippers are turning to artificial intelligence to help flush out efficiencies such as traffic lanes that cause fewer delays and the optimal number of stops before late deliveries occur. Distributors can use this information to better understand their own driver efficiencies without sacrificing service levels.
No one can truly predict what will happen in the next 12 months, but we do know that the supply chain won't be fixed overnight. It's important that distributors remain agile and open to new solutions.