Freetime: Special Olympics is a Family Affair
Smith Supply Rep Spends Free Time Helping Others Thrive
---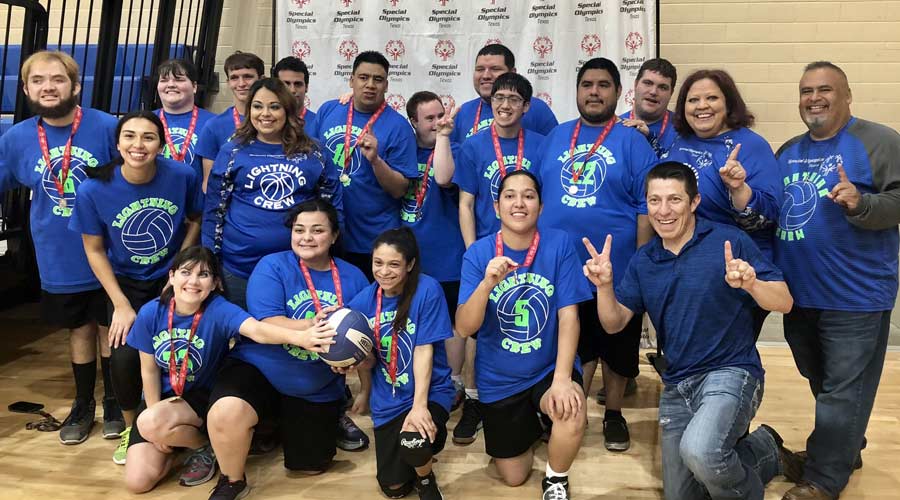 What do you do when your brother really wants to join a sports team, but there's no room for him? If you're Audrey Vera-Castillo, account manager at Temple, Texas-based Smith Supply Company, you start a new team.
Along with her mom and dad, Audrey founded, manages and coaches the Special Olympics team "CC Lightning Crew." The first name added to the Corpus Christi-based team roster was P.J., Audreys 33-year-old brother.
"Back in 2014, P.J. was on a Special Olympics team, but he wasn't able to get on the team roster for the following year," recalls Audrey. "I was crushed, so I called the Special Olympics office and asked what we could do. The only option we had was to start a new team."
Special Olympics is an international program that provides year-round training and competition opportunities for people with special needs. Determined to get P.J. back to doing what he loved, Audrey and her parents started laying the groundwork for developing a new team and dedicated the next 12 months to getting it up and running. To start, they reached out to an existing Special Olympics coach for advice and suggestions.
"The coach that we worked with was amazing," says Audrey. "Then one day, she surprised me with the news that she and her husband were moving out of the country, and she transferred the team to me."
With Audrey at the helm, the team is certified and has competed in basketball, volleyball, track and field, aquatics and bowling. She stresses that disk golf is on the horizon, and the team really wants to get involved in flag football.
"Everyone on the team works really hard at their sports, and they give us everything they've got," says Audrey. The best part: "They do it with a smile."
Audrey comments that the team hasn't just grown in skills' development, it has more than doubled in size since she took over. Initially, there were just seven members, but the CC Lightning Crew is now 18 members strong, ranging in age from 25-34 years old.
"We can't accommodate any more members," says Audrey. "My goal now is to find more coaches to start new teams."
In the meantime, the CC Lightning Crew practices one day per week for about two-and-a-half hours. They practice for six to seven weeks on a particular sport before each of the competitions.
In addition to coaching year-round, Audrey teaches and mentors new coaches, runs and hosts some of the competitive events, and is helping another Special Olympics program in a nearby town. She also has her day job and is a mother of two. But despite an already very busy schedule, Audrey's goal is for the team to compete at the national and international levels.
"It would be a dream come true," she says. "We've been invited to nationals, but it was at the beginning of the pandemic, and it wasn't feasible."
While patiently waiting for their next call up, the CC Lightning Crew has been busy competing at the state level. They've been three times for volleyball, winning silver medals the first year, and gold medals twice after that.
Audrey reflects, "I love so many things about being involved in Special Olympics: the athletes, the magic that happens when they grasp something new, and especially, the team's commitment to making sure that everybody scores and has a time to shine."
Gretchen Roufs, a 25-year janitorial supply industry veteran, owns a marketing and public relations company in San Antonio. To suggest someone you think should be featured in "Freetime," contact her at Gretchen@GretchenRoufs.com.