Perfecting Your Playbook
Securing Clients With Training, Certifications
---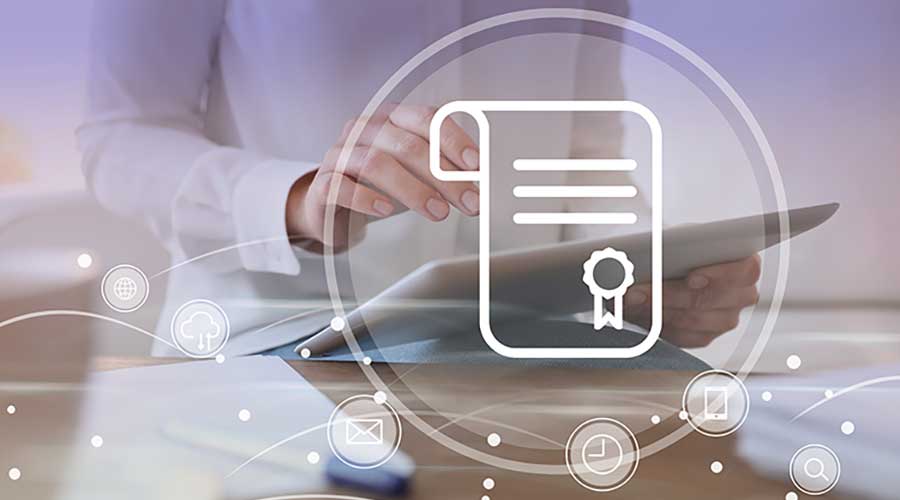 The ability to target "specific challenges" for customers is a specialty of jan/san distributors and sets them apart from e-tailers. For example, type "toilet paper" into the Amazon search engine and hundreds, if not thousands, of offerings appear. Distributors can compete against this by offering an easy-to-navigate product mix, notes Moody.
"I have seen distributors that offer 70 different toilet tissues," he says. "How can you successfully stock that many products? How do you train your reps to answer customer questions on that many products?"
Moody recommends taking a 'good, better, best' approach, and stocking fewer products at varying levels of quality.
"It's easier to train reps. It's easier to direct customers to a product. And it makes the entire process less confusing," he says.
Limiting product selection by product type works well. But Davis also recommends expanding offerings to other product categories. Central Paper Co., for example, now offers office supplies, imaging products, office furniture, printed foam and plastic cups, and more by incorporating good redistribution partners.
Bundling products also elevates distributors over e-commerce giants. A distributor might sell a floor finish, then ask the end user if they already have a nice finish mop and a neutral floor cleaner, then bundle all products into the sale at a competitive price.
Moody recommends creating product checklists for specific tasks, such as what's needed for floor refinishing, bathroom cleaning, etc. These checklists will help sales reps outline potential bundle options.
"We do contracts with customers to guarantee their pricing and bundle products," says Davis. "With Amazon, the pricing may change tomorrow. We give people special pricing over longer terms."
Schneringer agrees that bundling products might help distributors compete, but points out that Amazon can do that, too. He recommends distributors focus on what they offer that the e-tailers don't.
"We are selling the same things, but what Amazon cannot do is service after the sale," says Schneringer. "Distributors can send technicians to install dispensers, demonstrate new equipment and more. That service is valuable to end users."
Training and Education
Service after the sales is not only a differentiator for jan/san distributors, it's a necessity for most end users. The fact is, some products used in the cleaning industry are downright hazardous. Customers need training and education to ensure their proper use.
"There is a lot of liability if products are misused," explains Banks. "If end users apply the wrong product to a new floor, for example, they can really botch up their floor. Buying the wrong trash liner can waste money. Misusing dispensing equipment can cause them to use too many chemicals."
Education prevents these problems, and in most cases, Banks notes it's the distributor who trains their supervisors — who in turn train the frontline workers to correctly use products.
Central Paper Co. offers granular training for customers. They may hold training sessions with a school district's custodial staff that covers how to strip a floor from 'A-to-Z'. In the end, the custodians can use a buffer, mix stripper, select personal protective equipment (PPE), apply product correctly, and understand dwell times.
"We can do the same thing with carpet cleaning and other tasks," says Davis.
While training is a great service, it must go farther, Moody stresses. He encourages distributors to create training videos available to customers online. The videos should illustrate that both the right products and proper processes are essential to clean effectively. They can offer training on product selection but should also review the proper use of the products.
Expanding that training to also certify technicians in specific skills can go a long way towards customer loyalty, adds Davis. Central Paper offers courses on office cleaning, restroom cleaning, carpet care, bloodborne pathogens, OSHA laws and more — none of which is available from online retailers.
There's a lot that distributors can do to elevate their skills and compete in an e-commerce marketplace, but Schneringer says monitoring market changes is the most important step of all.
"We need to think of Amazon as another competitor," he says. "Distributors should be prepared to share compelling reasons a customer should buy from them versus online."
He also warns distributors not to underestimate Amazon and its ability to chip away at distributors' points of difference.
"They've got a ton of money and they will keep chipping at things until they can serve the space," he concludes. "Don't discount them."
Moody concludes, "Amazon is efficient at e-commerce and logistics but they're no match to distributor experts who are out in the field building value and relationships."
Ronnie Wendt is a freelance writer and owner of In Good Company Communications in Waukesha, Wisconsin.
previous page of this article:
Creating Customer Loyalty Through Product Consulting