Ready for Robotics
Robotic Floor Equipment Delivers ROI, Labor Solutions
---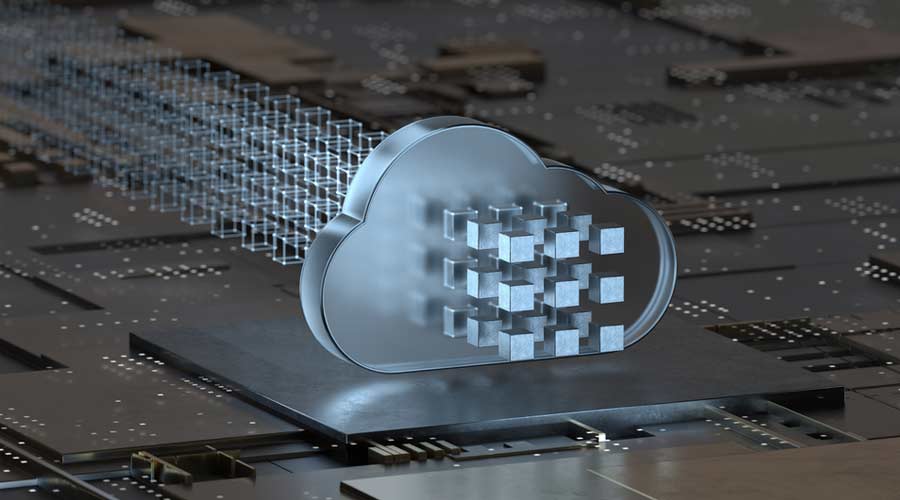 Robotic floor cleaning technology — autoscrubbers, sweepers and vacuums — is not new.
"I saw my first prototype demo in the 1990s," recalls Keith Schneringer, director of marketing for facility care and sustainability, WAXIE Sanitary Supply an Envoy Solutions Company, San Diego. He describes watching an autonomous autoscrubber slowly move itself up and down a single warehouse aisle that was pre-cleared of any potential obstacles or obstructions. "I thought it looked pretty cool, but the technology was expensive…too expensive to be practical."
A lot has changed in 30 years. Technology is now ubiquitous, as people engage with computers, smartphones, and other connected devices every day. This familiarity dulls that original, wide-eyed "gee whiz" reaction into more of a "ho-hum." And while automated cleaning machines are by no means cheap, prices have come down enough that even general consumers can afford a residential-grade robot vacuum.
Robot technology has also evolved.
"In general, robotic offerings from the market leaders are becoming increasingly 'smarter,' and engineered to clean more like a human-being," says Mike Sawchuk, managing director, Sawchuk Consulting, St. Catharines, Ontario, Canada. "They provide integrated deep-learning-based algorithms in the software, enabling them to perform tasks that require a higher level of intelligence. For example, some manufacturers offer auto-spot cleaning, which is a huge step forward in the field of autonomous cleaning."
What was once a bleeding edge gadget for early adopters now appears poised to disrupt the commercial cleaning industry — a change that happened quite quickly. A survey from 2019 revealed that 68 percent of building service contractors (BSCs) not only did not use autonomous/robotic equipment, but they were not even considering the technology. Now Business Wire projects the cleaning robot market to grow from $9.8 billion in 2022 to $25.9 billion by 2027. The report admits that "compared with the personal cleaning robot market, the share of professional cleaning robots is less. However, the adoption of professional robots is increasing, mainly in the commercial sector."
Labor Shortage Solutions
What tipped the cost/benefit analysis in the robot's favor? The Great Resignation probably plays a major role, say experts.
"I'm in the labor business," says Jose Barrios, CEO of Portland, Oregon-based Cleansolutions LLC. "I make money by providing human capital. The more people a job needs, the more money I make."
But what's a cleaning company to do if they can't find workers? The jan/san industry always suffered a high turnover rate, with some estimates putting it between 200-400 percent a year. The Great Resignation made a challenging situation even worse. Combine difficult labor conditions with more advanced, lower priced machines, then add in a tech-savvy population acclimated to using computers, and investing in autonomous robot cleaning machines starts to make more sense.
"Everyone has a 'Help Wanted' sign up right now," says Schneringer. "If end users are already pressed for workers, adding an automated equipment solution becomes a force multiplier."
But how much efficiency can distributors actually tout when discussing robotic floor cleaning machines with customers? Sawchuk lays out some numbers.
"It would generally take 300 hours of manual labor each month to clean 5,000 square meters (53,820 square feet) a day using traditional cleaning tools," he says. "It only takes some robotic scrubbers about 130 hours monthly to do the same work. In this sense, these units create efficiency improvements of around 230 percent."
As efficient as they are, automated cleaning machines will never rise to fully replace human workers. Instead, distributors should promote robots as co-workers of existing staff — co-bots, if you will — that handle the repetitive, time-consuming tasks while humans do value-added tasks.
"This frees up workers to focus on detail cleaning, more frequent cleaning, or disinfecting high-touch points," says Sawchuk. "They now have more time for deeper interactions and personal touches with customers. This lets them provide higher levels of clean to create healthy and safe environments."
Creating a more efficient, more ergonomically friendly, less-monotonous work environment is just one advantage for end users. Mastering advanced technology also empowers and elevates janitorial workers.
"Cleaners who think autonomous robots will replace them are going to resist the technology," says Barrios. "Train them on the equipment and now cleaners can become skilled tech professionals."
Sawchuk adds that the introduction of robotics can positively alter the working lives of end user customers. Autonomous machines can handle the most laborious and least pleasurable tasks, enabling human workers time to focus their efforts elsewhere.
next page of this article:
Ensuring Data Security with Robotic Floor Equipment