Slow, But Steady
Report On 2016 Sanitary Supply Distributor Sales Shows Steady Growth
---
BY Dan Weltin, Editor-In-Chief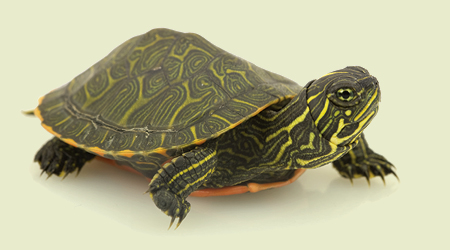 Log In
---
The "Report On 2016 Sanitary Supply Distributor Sales" was designed, prepared and conducted by the Research Department of Trade Press Media Group, publisher of Sanitary Maintenance, in conjunction with ISSA. Its primary purpose was to gather information on distributor sales of chemicals, janitorial supplies, paper/plastic products and power equipment in the United States and Canada.

Data was derived from nonduplicated questionnaires returned from a random sample of Sanitary Maintenance readers, which includes ISSA members. The included dollar figures represent sales by distributors after markup.

Market totals were computed using weighted means and projected against a universe of 5,500 distributors. The majority of this universe is distributors who consider jan/san supplies to be their primary product category; the remainder is distributors who consider jan/san to be their secondary product category. Survey results mimic this makeup with 76 percent of respondents indicating they are a janitorial supply distributor.

Comparing this report to the most recent data from 2014, distributor sales continue to grow modestly. The $25.6 billion figure represents a 4.3 percent growth over 2014 sales figures.

It's not surprising to see an increase in overall sales since facility executives and building owners are putting the Great Recession behind them and spending on cleaning again. Building service contractors are being asked to increase cleaning frequencies. In addition, about a third of in-house custodial departments have seen their budgets rebound from past cuts.

Unsurprisingly, paper and chemical products once again make up the bulk of distributor sales. This falls in line with other studies of end user customers, which show these types of products to be the most commonly ordered. As for other sales, power equipment showed gains while sales of general supplies decreased, showing that more end users are relying on automated machines over hand tools.

When looking at market segment changes, the percentage of sales to building service contractors rose over 2014 figures, as predicted in Sanitary Maintenance's analysis of the previous report. This percentage will likely rise again as more facilities consider outsourcing cleaning services to reduce costs.

Schools also showed a gain in market share. Today's parents are more conscious to the importance of cleanliness and, as a result, parent/teacher groups are demanding more attention be given to cleaning programs. Many educational facilities have increased budgets to address these concerns.

The ease of ordering products through Amazon Business and other e-tailers has pushed distributors to improve their e-commerce abilities, which explains an increase in the percentage of online orders over 2014 numbers. However, the jan/san industry is still people- and service-oriented. That is why online ordering only makes up a quarter of overall sales orders.