From the Editor: Celebrating Eight Decades of Excellence 
Recapping 80 Years of Anniversary Coverage
---
BY Corinne Zudonyi, Editor-in-Chief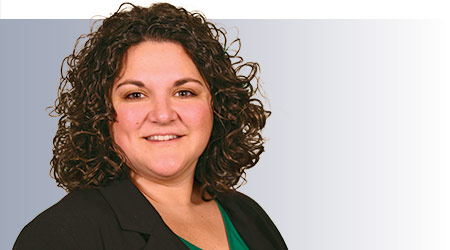 When Harry Apple launched Sanitary Maintenance, I can't help but wonder if he expected that legacy to stretch 80 years. Yet, amidst the ever-evolving landscape of the jan/san industry, I'm proud to say that the magazine has adapted, persevered, and continues to thrive.
Since its inception in 1943, Sanitary Maintenance has remained an unwavering beacon of industry knowledge, providing distribution professionals with a comprehensive understanding of the latest trends, innovations, and best practices. It has not merely withstood the test of time but has continuously evolved, ensuring distributors remain at the forefront of the ever-changing jan/san landscape.
Meanwhile, distributors have come into their own over the past eight decades. They've evolved from product order takers to industry experts who can not only sell but educate their customers on how and why to use certain products.
This reality mirrored Apple's early predictions and hopes to educate distributors on more than just products, but teach them how to improve their businesses and better serve the industry. As he wrote in his first editorial, "This paper will help train salesmen so they can in fact become Sanitation Engineers — men capable of analyzing the needs of their customers, recommending the proper materials and finally training the maintenance supervisor when necessary."
Over the last 12 months, I've paged through the chronicles of this publication's rich history. From the era of what might look like remedial cleaning methods to the advent of cutting-edge technological solutions, Sanitary Maintenance has paved the way for distributors as they navigate the complexities of the industry.
Of course, this was not done in a vacuum. The successes of Sanitary Maintenance are a direct result of the engagement of our loyal readers who continue to share their stories and experiences to educate others. It's also a result of the partnerships forged with industry manufacturers who keep us abreast of innovations and provide us with the support to continue publishing this great magazine.
As we close the page on this last issue of our 80th anniversary coverage, we not only celebrate the past but also look forward to a future where Sanitary Maintenance continues to shape and redefine the standards of cleanliness and sanitation, setting a benchmark for the generations to come.
Corinne Zudonyi is the Editor-in-Chief of Sanitary Maintenance and has been in the cleaning industry for 17 years. She also oversees CleanLink.com, Facility Cleaning Decisions magazine and Contracting Profits magazine.