Color Coding Provides Simplification
Color Coding Simplifies Infection Prevention
---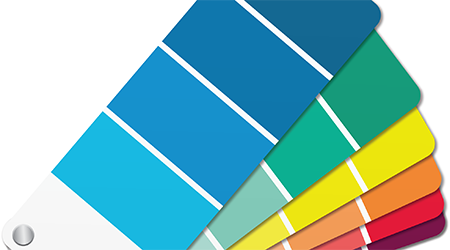 For years, building service contractors (BSCs) and in-house facility cleaning managers have relied on color to identify microfiber cloths. Today the use of color is infiltrating almost every cleaning tool in the janitor's closet — from mops and buckets to brooms and brushes.
With the advent of COVID-19, preventing cross-contamination is more important than ever, providing distributors with a unique opportunity to educate customers on the importance of a strong color-coding system.
"Customers already know the importance of color coding in certain environments, such as healthcare," says John Poole, a senior consultant for the American Institute for Cleaning Sciences, Atlanta. "Today, because of the pandemic, everyone is cleaning more for health than appearances. We're concerned about the passing of pathogens from inanimate surfaces, so cleaning frequencies of high-touch points are increasing everywhere."
The Language Of Color
The primary purpose of color-coding programs is to help custodians differentiate cleaning tools and confine them to given tasks or areas to avoid the spread of bacteria. For instance, facilities typically assign red mops and red buckets to restrooms, whereas yellow mops and yellow buckets are often reserved for common areas.
As Joel Craddock, president of Doc's Facilities Solutions, Rochester, New York, points out: "You don't want salmonella in your entryways, and you don't want bacteria from locker rooms or restrooms brought into kitchen or reception areas."
Secondarily, color serves as a universal language that can simplify training, particularly among multicultural staff members.
"Color coding is a visual cue," says Poole. "When it comes to work instructions, a lot of companies use floor plans broken down by color so custodians know what tools to use in each area. This reduces the amount of effort it takes to remember what the mop is for."
Craddock says that ease of training has been one of the biggest benefits of color coding for his business.
"At one point I had 18 different languages spoken in my company," says Craddock. "So being able to show staff the colors that they need to use on different surfaces makes training so much easier."
Moreover, Craddock simplifies training by using universally recognized traffic light colors.
"If you're driving a car, green is the international color for go, so it's used for open office areas, like desktops and partitions," he explains. "Yellow indicates caution, so we use it for areas like sinks, kitchenettes and cafeterias. Red means danger — everyone uses that for urinals or toilets."
Color-coded hand tools not only simplify training, but reassure building occupants that janitors are following infection control procedures. By publicly displaying the protocols unique to different areas of the building, occupants feel more at ease about the safety of the facility and its hygiene-related efforts.
On the other hand, color coding can serve as a visual alert when tools are used in the wrong location. Having a universally-understood system serves as an accountability tool for cleaning teams, as both fellow custodians or building occupants can take notice if restroom-colored tools are being used in a lobby.
Indeed, color coding can keep staff on track, but it isn't foolproof. Bill Fellows, a consultant in Nashville, Tennessee, with more than 54 years of experience in the cleaning business, has had the opportunity to observe custodians on the job, many of whom continue to use color-coded tools outside of their assigned areas.
"Often I find the company's color-coding system isn't followed by the employee," he says. "So it's critical that there be some visual aids, such as charts with different colors that indicate where they're supposed to be used to help them understand how it works."
next page of this article:
Simple Steps To Reduce Cross-Contamination