Understanding Your Sales Force
More Than A Sales Process Is Needed
---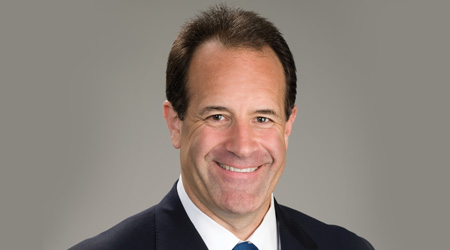 One refrain that we hear over-and-over again is that "I know my people." It's a statement made by owners and CEOs when we discuss their sales force. I heard it just the other day from the CEO of one of our industry's most recognizable firms.
That statement is interesting on several levels.
Let's begin by assuming the statement is true. If you know your sales team so well, why aren't they more effective? If you have invested, why aren't they selling more? In distribution, "effective" means growing faster than your competition. In a down market, it means being down less than others. You are either growing market share or losing it.
Your knowledge of your salespeople is skewed by their current book of business, which does not reflect their current capabilities. Did they grow their territory, or was it largely inherited? How much prospecting do your salespeople really do? Over the last 12 months, how many new accounts did your sales team bring in? What was the dollar value? Was it enough to move the needle?
Ask yourself, what does the pipeline and sales process look like? Let me guess, you have a sales process. Of course, you do. Over 90 percent of the people that we talk to claim to have a sales process, yet fewer than 10 percent have implemented a successful one.
If you're honest about the answers to the above inquiries, then it begs the question as to whether you really know your salespeople as well you think you do. Let's examine the truth, or as we so often do in this column, the data.
The best way to understand your team and to help them grow is to look at each salesperson's 21 core competencies along three dimensions:
The Will To Sell (Grit): The Will to Sell includes desire, commitment, outlook, motivation and responsibility. A third of all salespeople lack the 'Will to Sell.'
Selling Competencies: The 10 selling competencies include traditional selling skills such as hunting, consultative selling and closing. Each competency is measurable, so you can easily target training. For example, we know that only 14 percent of salespeople have the skills to sell consultatively.
Sales DNA: Sales DNA consists of six competencies that either help or hinder the execution of the 10 selling competencies. Three out of four sellers have significant 'Sales DNA' weakness. These weaknesses need to be strengthened for sellers to have any chance to improve.
The 'Will to Sell' and 'Sales DNA' account for more than half of a salesperson's performance, yet neither is readily observable. It is crucial to understand that salespeople with strong 'Sales DNA' will always outperform their peers, even those with stronger traditional sales skills. The only way to build a world-class sales organization is for you to evaluate and measure the competencies that lead to success.
If you'd like to see how well you know your salespeople, use our free benchmarking tool at http://stats.objectivemanagement.com/380. Can you handle the truth?
Jim Peduto is the managing partner and the cofounder of the Knowledgeworx, LLC and is certified in Sales Force Effectiveness. Knowledgeworx is dedicated to working with business owners and CEOs who want to grow revenue and increase profitability. He can be reached at jim@knowledegeworx.com.
Disclaimer: Please note that Facebook comments are posted through Facebook and cannot be approved, edited or declined by CleanLink.com. The opinions expressed in Facebook comments do not necessarily reflect those of CleanLink.com or its staff. To find out more about Facebook commenting please read the Conversation Guidelines.