The Advantages Of Linen-like Napkins Over Linen
Linen-like Napkins Offer Cost Savings, Branding Opportunities
---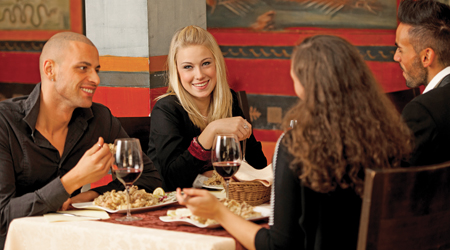 This is part one of a three-part article about linen-replacement napkins.

Every business is always looking to cut costs while maintaining quality. These are well-known steps that lead to increasing profits. Despite everyone being aware of this combination, opportunities to do so are rare. Linen-like napkins can be the answer to this puzzle for restaurants and other foodservice businesses.

Higher-end foodservice establishments use linen napkins to convey an upscale appearance. The retail price of these napkins range from 75 cents to more than $3, depending on the quality of the product. Clearly, with such a price differential, not all napkins are created equally.

Lower-level linen napkins are less durable and the number of times they can be laundered is limited to between 10 and 15 washes, says Jason Jones, vice president of sales, Cavalier, Inc., Norfolk, Virginia.

A better proposition for establishments using cheap linen napkins is to switch to linen-like napkins, also called linen-replacement napkins. These napkins are disposable, but are still soft and absorbent like real linen — but at a fraction of the price. Linen-like napkins typically cost a nickel. So, for the price of one lower-end linen napkin, one can get 15 linen-replacement napkins. That's quite an advantage for restaurants, plus linen-like napkins come with plenty of other benefits over linen.
next page of this article:
A Compromise Between Linen Napkins And Paper Napkins