FROM THE EDITOR
Life Cycle: The New Industry Buzzword
---
BY Dan Weltin, Editor-In-Chief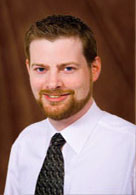 Last year at this time, I remarked on this page that the trend of the decade was going to be sustainability. The recent ISSA/INTERCLEAN show confirmed this prediction. While walking the trade show floor, nearly every booth was talking about the term "life cycle." Steve Ashkin comes to the same conclusion in this article.
Green products are considered environmentally friendly during their use. However, a product life cycle demonstrates green attributes beyond usage: during manufacturing, transportation and disposal. Though the jan/san industry is in its early phases of grasping sustainability concepts like life cycle, there is a growing market for distributors to tap into. According to a Contracting Profits study, 64 percent of building service contractors want to buy products that contribute to sustainability — i.e. are green during its life cycle. It's even more important to in-house cleaning departments as 76 percent want to buy these types of products, according to a Housekeeping Solutions survey.
Start asking your suppliers about their products' life cycles to identify which ones will be of most interest to your customers. While green products are still very important to the industry, savvy consumers are already looking to the future of purchasing.
***
My wife Kelly and I recently welcomed our second child, Henry Alistair, on Dec. 14. Thank you to all who have expressed your congratulations and support.