From The Editor
Industry Finally Seen For What It Is
---
BY Corinne Zudonyi, Editor-in-Chief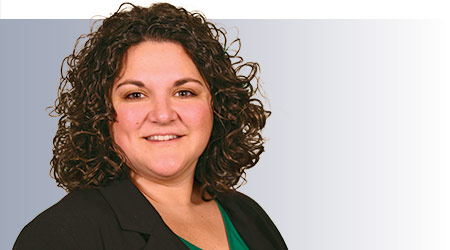 As of press time, the majority of American workers are practicing the government edict to "Stay Home And Stay Safe." The exception is the handful of "essential workers" who are pivotal in the fight against an unseen virus spreading across the country.
For the first time in my career, the general public is seeing this industry as the heroes they are. Frontline cleaning workers, building service contractors, jan/san distributors and their delivery truck drivers are all being cheered for their heroic efforts in keeping the general public healthy. But that doesn't come without challenges.
In-house managers and BSCs I've spoken to are putting in very long hours deep cleaning and disinfecting facilities. But as businesses send their workers home, managers struggle to communicate the value of continuing their infection control efforts.
For those successful in their arguments, then comes the struggle for supplies. Panic in the general public has led to the hoarding of disinfectants, soaps, hand sanitizers and toilet tissue. Manufacturers are working overtime to keep up with demand for the consumer and professional markets alike, but inventory is a worry for many end users.
Most professional cleaning products are accessible for now, but distributors we spoke to are leery about the future. Specific ingredients such as quats are getting more difficult to come by, causing delays in product manufacturing. Distributors are also keeping a close eye on depleting supplies of bottles, caps and sprayers.
These are unprecedented times where we all need to work together. As outlined in our cover story, distributors can serve as an important resource to their customers, educating them on proper tools and procedures to fight the spread of infections. Stress the importance of proper personal protective equipment and cleaning and disinfecting as a two-step process.
To do our part, the Sanitary Maintenance team will continue to research and report industry trends, as well as best practices for fighting this — and future — threats to facilities. Through our print publication and our daily posts on CleanLink.com, we believe providing you with well-researched and timely information is even more crucial now than ever before.
Disclaimer: Please note that Facebook comments are posted through Facebook and cannot be approved, edited or declined by CleanLink.com. The opinions expressed in Facebook comments do not necessarily reflect those of CleanLink.com or its staff. To find out more about Facebook commenting please read the Conversation Guidelines.
---