Quick Fixes
How to Improve Efficiency While Meeting Cleaning Standards 
---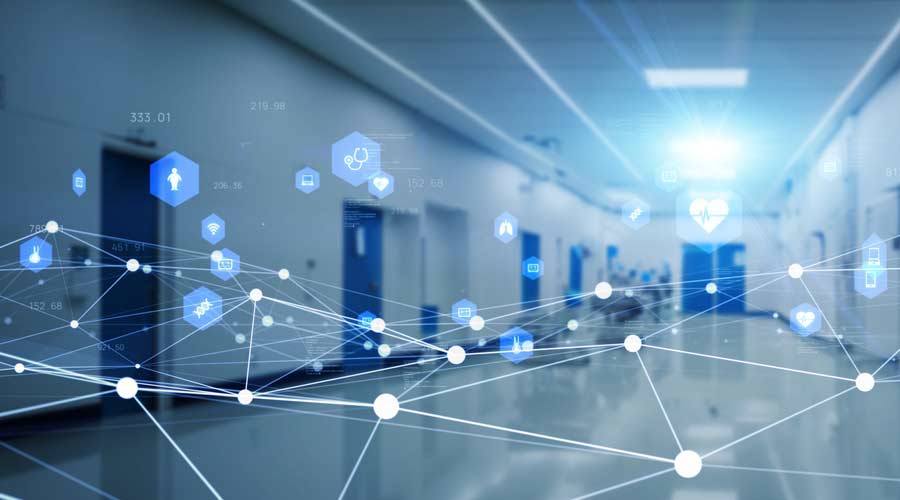 When it comes to cleaning and disinfecting, staffing shortages and high turnover rates continue to top the list of complaints jan/san customers share with distributors. Unfortunately, there are no shortcuts to cleaning high-touch surfaces, particularly in hospitals and schools where populations are more susceptible to the spread of infection.
To help ease the burden, distributors address key cleaning and disinfecting challenges in three vertical markets — healthcare facilities, K-12 schools and colleges/universities — and offer advice on how best to support customers in their efforts to maintain clean, healthy environments.
Healthcare Facilities
While the pandemic highlighted the importance of environmental services (EVS) workers, it also drew attention to how little is invested in this department, according to John Herrera, chief revenue officer, Maintex, City of Industry, California. Additionally, many EVS workers left the industry as a result of the pandemic, resulting in recruitment challenges and lower hiring standards. Throw in budget cuts, time constraints and the continual threat of superbugs, and it's no wonder hospitals are turning to distributors for guidance.
"Staffing and time are huge issues," notes Nick Mastriaco, vice president of strategy accounts, Spruce Industries Inc., Rahway, New Jersey. "There's a lot of pressure to get patient rooms cleaned and turned over for the next patient. While cutting-edge technologies like UV light will save time, you still have to physically clean and remove gross soils."
In response to these constraints, some distributors are evaluating hospital disinfectants and making changes to improve productivity without sacrificing efficacy.
"One of the areas we're focusing on is identifying the most effective disinfectants on the market with the best kill claim performance. This will allow EVS workers to clean and disinfect quicker," says Herrera. "A lot of times we've moved away from concentrated, diluted chemicals that have a 5-10-minute dwell time and transitioned hospitals to pre-saturated disinfecting wipes that have a kill time of 1-3 minutes."
Valerie Sweeney, vice president of ERC Wiping Products in Lynn, Massachusetts, seconds the use of pre-saturated disinfecting wipes to save time turning around rooms in hospitals. She also recommends clients consider disposable microfiber mop heads, particularly for critical areas such as operating rooms that are prone to cross-contamination.
"Don't necessarily go for the cheapest option; consider what product is going to clean the best, and that will save on time," says Sweeney. "For example, microfiber rags are very efficient and still a good choice for schools and hospitals. And microfiber mops are the most ergonomic option, so that will improve productivity as well."
These time-saving tools and technologies can speed up cleaning processes. However, healthcare facilities are still struggling to properly train EVS staff, given the high turnover rates and lack of qualified candidates.
"We see a lot of bilingual people who don't understand the instructions for use, and it affects how that area is being cleaned," notes Mark Licata, sales representative, Royal Papers, St Louis. "Additionally, people don't stick around long enough to learn where and how to use the product, and that's a constant challenge for distributors and their customers."
Prime Healthcare, in Kansas City, Kansas, collaborated with its distributor, Maintex, to develop customized training and education materials that help EVS workers identify products and use them correctly. The program is part of a company-wide initiative to standardize cleaning products and processes.
"We needed to re-evaluate processes to make them more user-friendly for housekeepers," says Mike Anaya, regional director, environmental services and laundry, Prime Healthcare. "Maintex was instrumental in working with us to develop the cleaning protocols, products, training and education, and supporting documents for disinfecting hard surfaces — from isolation rooms, to operating rooms, to daily patient-room cleaning."
Maintex developed buddy badges that attach to custodians' nametags. The badges outline the hospital's seven-step cleaning processes on one side and feature images of its three disinfectants on the other side, along with dwell times and applications. Maintex also provided information on laminated cards and posters for janitors' carts and closets.
The training materials were disseminated to 40-plus hospitals and have been well received. According to Anaya, hospital-acquired infections (HAIs) have decreased since implementing the program.
"My advice for distributors is take the time to get to know your customer and their needs," he says. "You can't do it over the phone. You have to go there and spend time with the housekeepers to see what's happening. Then you'll be able to interject how you can make their processes more efficient."
next page of this article:
An Education in Increasing Productivity