Are Velcro Mops Finished?
How To Keep Velcro Mops Free From Debris, Bacteria
---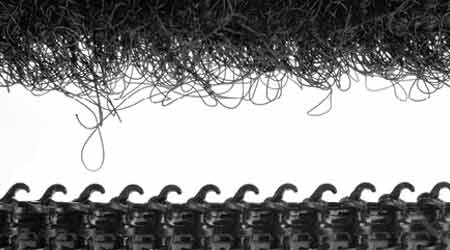 Flat mopping systems have long been an essential part of a janitor's cleaning arsenal. And for nearly as long, Velcro has been just as essential.

"Today I don't think you can find a cleaning textile that has not been adapted and produced with Velcro backing to be used with a quick-change Velcro hardware system," says Mike Julo, vice president at Direct Mops Sales, Inc., Atchison, Kansas. "In the market, you will find dusting, dust mopping, wet mopping and glass cleaning products are all offered with Velcro backing to be used with Velcro tools."

Velcro-backed flat mopping systems are particularly useful for microfiber mops in healthcare facilities.

"Velcro mops are really lightweight and are great for cleaning patient rooms," says Bill Hemann, vice president of sales and marketing for HOSPECO, Cleveland. "They can get under beds and dressers, all kinds of spaces, and they lie flat. They're easy to work with."

During the process of cleaning floors, microfiber mops pick up and trap microscopic infection-causing microbes and bacteria. As custodians finish mopping a specific area, they are trained to easily pull the Velcro-backed soiled mop heads away from the mop's frame and place them in a bag separate from other towels or rags on the cleaning cart. Mop heads are then changed out with a fresh one before moving on to another area or patient room, eliminating cross-contamination. Then, at the end of a shift, the soiled microfiber pads are laundered — removing contaminants — and prepped for use at a later date.

But while Velcro-backed mops have their advantages, a common complaint for these mopping systems is that the Velcro often gets clogged up with debris and is tough to get clean.

"The hook and loop [Velcro] technology that is designed to attach the mop head can collect hair and dirt particles," says Tim Poskin, president of Cleaning Management Concepts, LLC, Winston-Salem, North Carolina. "Removal of the unwanted matter from the hook and loop technology that is attached to the mop head is difficult. Keeping cleaning tools clean and free of unwanted matter is critical to preventing nosocomial infections in a healthcare environment."

Fortunately, distributors have several options they can present to their customers to prevent or avoid this problem while still enjoying the benefits of microfiber flat mopping systems.
next page of this article:
Properly Launder Flat Mop Systems To Keep Clean