From the Editor: Passing On Price Increases
How To Discuss Pricing With Customers
---
BY Corinne Zudonyi, Editor-in-Chief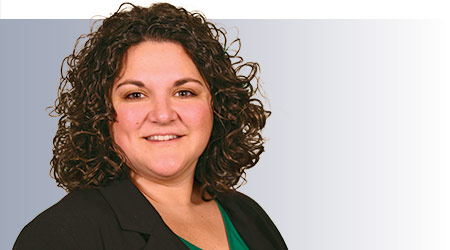 Like many Americans, I've had a lot of free time over the last year. To fill it, I've been tackling one home project after another, finally completing those tasks I've put off for years. The latest is a facelift to our powder room where I'm currently adding the final touches, including crafting and staining a new wood frame for the mirror.
Never did I expect this simple project to be so time consuming, and expensive! Wood is in short supply and what you do find will cost you — some reports are showing a 110 percent price increase over 2019. The same can be said for many products — from steel to any condiment available in an individual packet. That's right, ketchup packet prices, for example, are up roughly 15 percent over 2019.
In the jan/san industry, soap and sanitizer inventory has caught up with demand, but polymers and solvents are now in short supply. The result is rising prices in everything from plastic packaging to raw materials.
Distributors often absorb price increases, but it's only manageable for so long. There comes a point where it's necessary to pass these down to the customers. In response to these most recent hikes, some distributors I've talked to have increased pricing by 3 percent, while others have gone as high as 20 percent.
Despite the fluctuations, supply shortages of 2020 are still very fresh in people's minds and purchasing remains strong. Some distributors are seeing hoarding as products such as floor chemicals are flying off the shelves two to three times quicker than is normal. Distributors don't believe this is a lasting trend and know customers won't accept the higher prices long-term, so the hope is that these new price points are temporary, but only time will tell.
Until that happens, distributor sales reps will have to tread lightly when communicating price increases to their end user customers. Whenever possible, give these customers some lead time so they can budget accordingly. Also, be transparent so end users aren't seeing the hike for the first time on an invoice. Communication will be essential to customer retention.