The Cost of Strong Sales
How Jan/San Sales Reps Are Paid
---
BY Jake Meister, Associate Editor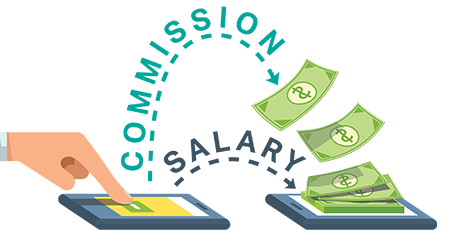 In a year where almost nothing has gone as planned, the way in which jan/san distributors are paying and rewarding their sales reps remains steady, according to results from the Sanitary Maintenance "2020 Sales Rep Compensation Survey."
The survey, which runs every other year, evaluates compensation of sales representatives in a number of ways. For example, it explores how veteran sales reps (those who have held the position for three or more years) are paid compared to newer employees. It also explores the ways in which all these workers are typically incentivized.
Like previous surveys, dating back to 2014, this year's poll shows that jan/san distributors prefer to pay their veteran reps in straight commission. The vast majority of distributors dole out commission based on revenue (84 percent) versus gross profit (16 percent) and it's relatively even on whether they pay per sale or only on paid invoices. That said, the most popular range for commission is a tie — between paying out 16 to 25 percent and 26 to 35 percent of the margin dollars.
Although paying straight commission is preferred by almost a third (30 percent) of respondents, salary plus commission was the second most popular way to pay veteran staff, with 20 percent saying they take that route. This year, the majority of distributors that negotiate base salaries offer between $50,000 and $64,999 for their veteran staff. That's much less than the $75,000 to $100,000 distributors were paying sales reps, on average, in both 2018 and 2016. However, this year's figure is comparable to salaries in 2014.
Salary plus commission remains the most popular way for distributors to pay inexperienced sales reps, with a third of respondents saying they go this route. Another repeat, straight salary is once again the second most popular compensation method. Salaries of $25,000 to $39,999 and $40,000 to $49,999 are equally the most popular rates in which straight salary is being provided to new sales reps today.
When incentives are made available, it's clear that salespeople prefer monetary over non-monetary rewards, just as they had in years past. Sales goals, cash bonuses and competitive contests seem to have the most traction with salespeople.

Disclaimer: Please note that Facebook comments are posted through Facebook and cannot be approved, edited or declined by CleanLink.com. The opinions expressed in Facebook comments do not necessarily reflect those of CleanLink.com or its staff. To find out more about Facebook commenting please read the Conversation Guidelines.