Selling Sustainability
How Distributors Can Manage Sustainability Requests
---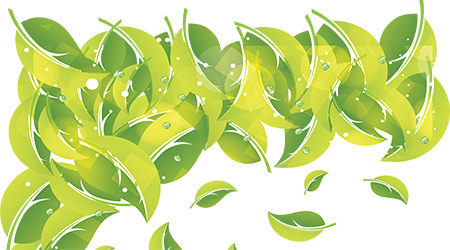 "Sustainability disclosure is now at the top of the agenda for the world's largest investors, the world's largest companies and regulators in almost every major market," says Janine Guillot, chief executive of the Sustainability Accounting Standards Board (SASB). "That's a sea change from where this conversation was even five years ago."
In the U.S., the Biden Administration has recently put the task of combating climate change back on the agenda, adding fresh impetus to sustainability reporting. John Coates, acting director of the U.S. Securities and Exchange Commission's Division of Corporation Finance, said in March that the agency should "help lead the creation of an effective ESG (sustainability) disclosure system."
Getting the U.S. federal government to create reporting guidelines will ultimately affect not only investors and publicly traded companies, but their suppliers as well. This includes those who supply cleaning materials to these companies.
"While many property owners and building managers have been focused on building re-entry, as the worst of the pandemic seems to be behind us, there is increasing interest in sustainability certifications and reporting," says Beau Daane, sustainability director for Harvard Services Group, a national cleaning services provider and large purchaser of cleaning products headquartered in Miami.
Beyond building certifications and reporting for reporting sake, measuring what matters for cleaning product distributors is critically important. For example, fuel efficiency is a significant factor for a distributor's sustainability performance, but the same may not be true for a cleaning product manufacturer or cleaning services provider. Thus, it is important for distributors to identify and report on what is important to their business — and what is important to their customers.
What Distributors Have To Say
With almost the same abruptness that COVID-19 impacted the cleaning industry, it is now ending and distributors will soon be back to business as usual. End customers who have been obsessing about disinfectants, electrostatic sprayers and other applicators, hand sanitizers and the like, are now turning their attention to broader issues. This includes purchasing green cleaning products from green companies — distributors who are also committed to and report on sustainability.
"Customers are looking for more information as it applies to how the building is cleaned and the quality of indoor air. In a similar vein, customers are also interested in more information about how their suppliers run their business," says Keith Schneringer, director of channel marketing and sustainability at San Diego-based Waxie Sanitary Supply, an Envoy Solutions Company. "Sustainability reporting, requests for more information and transparency were trends which had been increasing before the pandemic. Now it appears that the pandemic is accelerating these trends, as well."
Bill McGarvey, director of training and sustainability at Imperial Dade, agrees, emphasizing an influx in requests for sustainability information from building service contractors trying to meet the requirements from their customers, along with buildings involved in programs like LEED, WELL and Fitwel.
"Sustainability continues to be a big issue for universities and corporate real estate, as well as from large contractors focused on these sectors and I expect other sectors to accelerate their focus," says McGarvey.
These requests for sustainability reporting go beyond just large national distributors. They are also affecting regional players.
Nichols in Norton Shores, Michigan, has been providing green product purchasing information for a number of years, along with information on the organizational performance relative to energy, water and waste.
"We are now receiving requests for reporting on Scope 3 impacts addressing transportation and GHG (greenhouse gas) emissions, along with how we have set our goals and reporting on our progress towards achieving them," says Renae Hesselink, vice president of sustainability at Nichols. "I believe we are at a tipping point where this type of reporting will be a regular request from our customers."
next page of this article:
Importing Metrics For Sustainability Reporting