From the Editor: Sorting Through Staffing Struggles
How Can Cleaning Distributors Improve Workplace Culture?
---
BY Corinne Zudonyi, Editor-in-Chief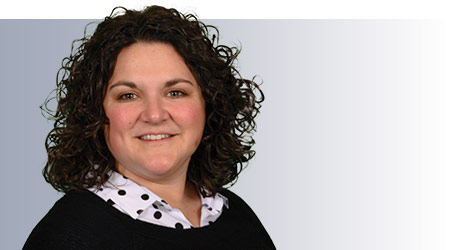 Staffing. Retention. Recruitment. I was slightly surprised that these were such prominent topics of conversation at the recent ISSA Show in Chicago, but staffing struggles seemed to be on everyone's mind.
For example, the concept of quiet quitting came up multiple times. Quiet quitters are disengaged workers who do the bare minimum in their jobs. They refrain from putting in any extra effort and instead place their own interests above those of their employer. According to Gallup polls, 50 percent of the existing workforce falls into this disengaged category.
Meanwhile, there are loud quitters — actively disengaged staff who often have a negative financial impact on a company. They are vocal about their frustrations, use excessive sick time or simply don't show up, actively dislike their employer and might even go so far as to steal from the company. Eighteen percent of the workforce is reportedly actively disengaged, according to Gallup.
What does this mean? It means 68 percent of the existing workforce is actively looking for a new job, and Gallup warns that this number could grow.
This is not exactly news that jan/san distributors who have struggled with recruitment for years want to hear, but human resources professionals offer a small silver lining. There are cultural improvements companies can make that will aid in retention and future recruitment.
Start by researching generational differences. For example, younger Millennials and Gen Z (those below the age of 35) don't necessarily see money as a motivator, although inadequate pay is a demotivator. Offer these staffers fair wages and equal opportunities, then further motivate them with lateral career options, remote work, or event/travel incentives.
Meanwhile, Baby Boomers are looking to slow down and spend more time with family. They are motivated by a possible four-day workweek, unlimited time off or a part-time transition into retirement.
Reports generally indicate that most people want to do meaningful work that offers career development and flexibility, all for fair compensation. One easy way to tell if your workplace is fulfilling this need is to create dialogue with your staff. Managers and supervisors who meet with their team weekly are in the best position to know the staff, their life situations, strengths and goals. Creating a culture where people are engaged and feel like they belong starts at the top — and might stop the slow churn of staffers.
Corinne Zudonyi is the Editor-in-Chief of Sanitary Maintenance and has been in the cleaning industry for 17 years. She also oversees CleanLink.com, Facility Cleaning Decisions magazine and Contracting Profits magazine.
---