FREETIME
Freetime: Chris Pratt, E.A. Morse & Co.
---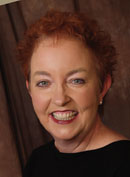 On the weekends, you'll find Chris Pratt in his Pearl Street Pub and Dirty Martini Lounge located in the heart of Albany, N.Y.
Chris, who is the sales manager for distributor E.A. Morse & Co., of Middletown and Hudson, N.Y., became part-owner of the pub and lounge in 2009 after he was approached by a friend who owns three similar establishments.
"I spend my weekends at the pub and take care of the entertainment side, organizing acoustic performers, DJs and special events," says Chris. "I love it, and our management arrangement works out really well. My business partner takes care of things on a day-to-day basis, and I'm usually there on the weekends, unless I take clients there during the week."
The building is a big one — about 10,000 square feet — and includes the pub, which seats around 75 people; the lounge, which features a 25-foot bar; and a banquet room upstairs that is often used for special events. The pub has 12 beers on tap and serves everything from French onion soup, to chicken wings, to pork chops and applesauce.
Chris is especially involved in the music.
"We don't have a jukebox, but I have a hard drive that contains 48,000 songs. I program the music for the whole weekend," says Chris.
The music in the lounge is primarily modern dance music, but the pub is pretty diverse with its song selection — patrons will hear everything from Lady Gaga to Neil Diamond.
"Music transcends age," says Chris. "Even though we have a young crowd, when we play oldies like 'Build Me Up, Buttercup' and 'Sweet Caroline,' everybody sings along."
As a guitar player himself, Chris will often sit in with the happy hour bands and perform a couple of songs.
What Chris loves most about bar ownership is that he can have an idea one minute and make it happen the next.
"I am very passionate about the creative side of the business, whether it's live entertainers, karaoke nights, or events," he says.
For example, to celebrate Valentine's Day, Chris organized a fried chicken and champagne cocktail party in the party room, which was a fundraiser for the American Heart Association.
"We even auctioned off single girls and guys for dates. We raised more than I thought we could — [more than] $800," he says.
Rumor has it that a certain Pearl Street bar owner was also one of the single guys on the auction block.
The Valentine's Day event was a perfect fit for the bar since a lot of the Pearl Street Pub's "regulars" are single men and women between the ages of 23 and 30. Chris works hard to make the place "feel like a community" and even held a special party for the regular patrons.
"We heard a lot of people saying, 'We love this place — it's like our second home,'" says Chris.
Gretchen Roufs, an 18-year janitorial supply industry veteran, owns a marketing and public relations company in San Antonio. To suggest someone you think should be featured in "Freetime," contact her at Gretchen@GretchenRoufs.com.
Disclaimer: Please note that Facebook comments are posted through Facebook and cannot be approved, edited or declined by CleanLink.com. The opinions expressed in Facebook comments do not necessarily reflect those of CleanLink.com or its staff. To find out more about Facebook commenting please read the Conversation Guidelines.