FROM THE EDITOR
Fraudulent Falls On The Rise
---
BY Dan Weltin, Editor-In-Chief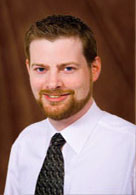 The average victims of slip-and-fall accidents are women over the age of 60. And as the 35 million Baby Boomers are starting to reach that age, the number of accidents is expected to rise dramatically. But apparently, this is not the only reason for an increase in slips and falls. More people see these accidents as a way to make a quick buck.
The number of questionable slip-and-fall claims have risen 57 percent in the last two and half years, according to the National Insurance Crime Bureau (NICB). Already in 2010, nearly 1,000 claims were referred to NICB for further analysis.
The NICB is increasing its focus on commercial fraud and workers' compensation fraud. In the meantime, the best defense for facility managers, building service contractors and cleaning supervisors to reduce slips, trips and falls (real or fake) will be a good offense from their distributors.
Train customers on how to measure the slip-resistance of their floors and adjust cleaning programs to meet the ANSI B101.1 standard. When floors are wet and slippery, recommend signage that is at least 28 inches tall and placed so it is visible from 360 degrees. If occupants are apt to ignore signs, suggest a barricade. And as soon as floors are dry, encourage the removal of signs or barricades, otherwise occupants become desensitized to their warnings.
To prevent tracked in dirt and moisture, educate customers on proper entrance matting. It should extend at least 15 feet and be in good condition to capture moisture from shoes as people walk in the door (for more matting tips, see this article).
Finally, document all aspects of the cleaning program as it relates to slip-and-fall prevention and any known flooring hazards. This documentation will prove that cleaning personnel are doing everything they can to prevent slips and falls, which will help fend off fraudulent claims.