Freetime: Finding The Secret to Work-Life Balance
Finding the Secret to Work-Life Balance
---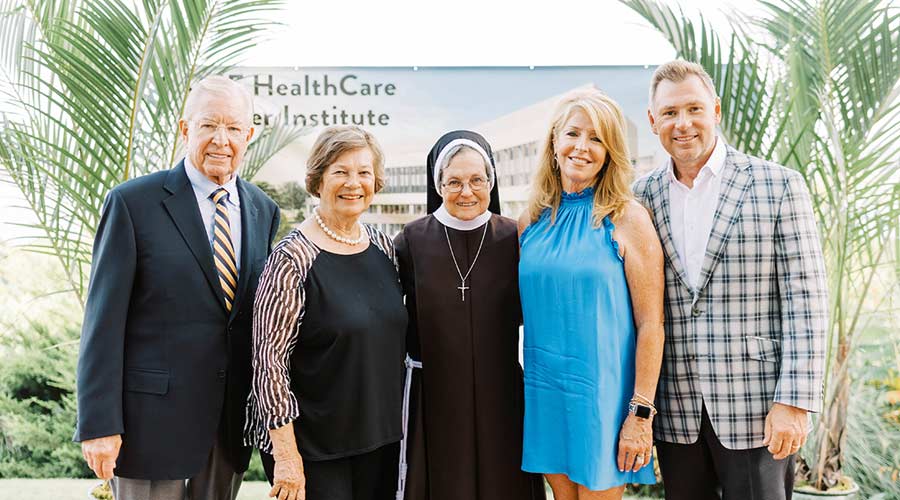 Work-life balance is a popular topic that affects just about everyone. Matt Vonachen, CEO of the Vonachen Group of Peoria, Illinois, has it down to a system. His secret?
"Prioritizing and staying very organized. I'm pretty diligent with my scheduling," he says. In addition to the demands of his job, Matt notes, "I reserve time for working out, time for my philanthropic work, and time for my family."
He does all that while also serving as the 2023 ISSA president during the organization's 100th anniversary year — an especially sweet moment for someone from a family that has been in the jan/san business since the 1930s. Unique to Matt's ISSA presidency is that he is the first building service contractor to fill that role.
Vonachen is also one of the few individuals who has scored a professional hat trick in three different segments of the industry. First, he worked for a manufacturer. Then, he joined the family distribution business until his father Jay sold the business.
After that, "I pivoted to contract and commercial cleaning," recalls Matt. "Now I have three children in the business with me, and they represent the fourth generation of our family in this industry."
The ISSA president's position is not his only leadership role outside of his day-to-day work. In February, Matt was elected to the board of trustees of Bradley University, in Peoria, where he serves on the Finance and Investment Committee, as well as the Audit and Risk Committee.
"As a trustee, I hope to help Bradley from a business standpoint," Matt reflects.
As if that doesn't keep him busy enough, Matt and his wife, Lesley, are also passionately involved with the OSF HealthCare System. Operated by The Sisters of the Third Order of St. Francis, OSF has 15 hospitals and two colleges of nursing throughout Illinois and Michigan.
"Lesley and I are chairing the Steering Committee for the Comprehensive Cancer Center, a new center that OSF HealthCare will open in the spring of 2024," says Matt. "In some way, everybody has been touched by cancer. Peoria was identified as a center for cancer treatment, so that people who live here won't have to travel across the country to receive treatment."
He is especially proud of the proton beam technology that will be one of the treatment options at the Cancer Center — one of only a few in the country.
"The equipment will be able to shoot a beam that is the size of a head of a pin to target very specific locations in the body, and will reduce a lot of the collateral damage that can occur with traditional radiation," Matt says.
With a strong passion for helping others and a determination to seeing his community thrive, Matt also offers business expertise to his local Catholic church. Serving as a trustee, he helps the church leadership team navigate various business situations toward success.
"Asking a priest to run a business is like asking me to perform a Sunday mass," he quips. "I help to coach and mentor the priest so he can effectively run his church's business."
Organizing and scheduling these volunteer efforts can be challenging, but it's about to get a bit easier. Matt's presidency with ISSA will end at the close of 2023, no doubt leaving him with some available time on his hands. When asked what he plans to do with the extra hours, he answered without hesitation that family comes first. Matt and Lesley are anxiously awaiting the arrival of their second grandchild.
"After that, I'll look at where the areas of need are and ask myself how I can make an impact," adds Matt. "I plan to devote a lot of time to the next generation of the business."
Gretchen Roufs, a 25-year janitorial supply industry veteran, owns a marketing and public relations company in San Antonio. To suggest someone you think should be featured in "Freetime," contact her at Gretchen@GretchenRoufs.com.