Adding Value With Vacuum Services
Equipment Training, Maintenance Retains Customers
---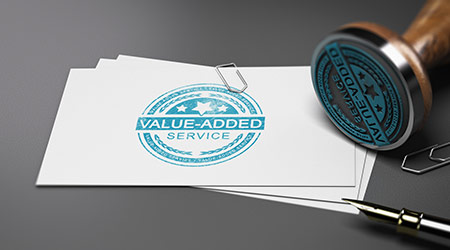 End users are holding purse strings even tighter as the economy promises to remain uncertain in the months, and maybe years, ahead. They're looking to cut costs by extending the life of their equipment — including vacuums — and savvy distributors are stepping up to help.
Post-purchase servicing options add value to end users. They show customers that the distributor cares, which goes a long way toward creating a long-term and profitable relationship. Among the more common services that distributors offer are:
On-site training: Providing hands-on guidance on the features of a machine will ensure proper usage.
"If the customer knows how to operate equipment properly, it is less likely to be returned as an out-of-service machine for repair," says Shun Taylor, general manager at Baxter CleanCare, a division of Ovol in Addison, Texas.
Storage recommendations: Sharing site-specific advice for how to best store and maintain vacuums can extend the life of the machine and any batteries in use.
"I can't tell you how many times people pull out a piece of battery-operated equipment that they haven't used in weeks or months and they can't get a charge," says Bill Allen, territory manager at Fagan Sanitary Supply, West Elizabeth, Pennsylvania.
Preventative maintenance: Periodically dispatching a service technician to the customer's facility to inspect and fix minor issues can prevent more costly problems and out-of-service equipment.
"It's key if there's a high frequency of use to make sure the vacuum keeps running and isn't putting added pressure on the motor," says Eric Cadell, vice president at Dutch Hollow Supplies, Belleville, Illinois. "Typically, when a motor goes out, the customer just replaces the whole vacuum."
Loaner equipment: Providing a comparable machine to customers when a vacuum is being serviced or repaired "allows the customer to continue accomplishing what they need to," says Allen. "It brings a comfort level unlike any other part of the service provided with equipment."
Check ups: Providing exceptional customer care before and after purchase is key to creating long-term clients. Start by matching customers to the right vacuum based on their specific facility needs and cleaning frequencies. Then, regularly check in to make sure the equipment is performing as expected. It's also important to always reach out to end users before the vacuum's warranty ends to offer maintenance that may be covered and could extend the machine's life.
next page of this article:
Free Services Lead To Revenue