Weighing The Options
Distributor Consulting Tips For Floor Pad Selection
---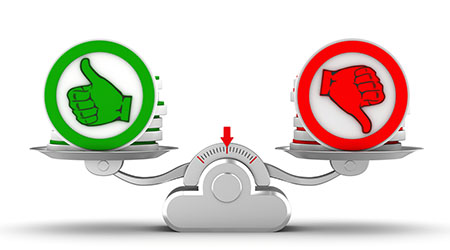 Floor maintenance professionals know how to use floor pads to achieve the right level of cleanliness, polish and sheen. But they rely on jan/san distributors to specify products that achieve their objectives efficiently without damaging the floor.
Distributors play a vital role in pointing floor care professionals to products that really clean, versus floor pads that are too weak to clean — or those so abrasive they damage the surface.
"We want a nice appearance, but we also want to preserve their investment," says Bill McGarvey, director of training at Imperial Dade, Jersey City, New Jersey. "We don't want to specify the wrong floor pads and cause damage as they engage in floor care."
Ask Questions
Distributors must ask end users the right questions in order to identify the right pads for the application, McGarvey emphasizes.
What kind of equipment is available? Distributors should know if customers are doing daily floor scrubbing with an autoscrubber versus burnishing floors to maintain a floor coating, each of which have different pad requirements.
"Some pads are meant for low-speed equipment running at 175-300 rpm," says Keith Schneringer, director of channel marketing and sustainability at Waxie Sanitary Supply in San Diego. "Others are designed for high-speed equipment, or anything 1,500 rpm and above."
Where the motor sits on the machine also makes a difference and distributors are advised to point this fact out to customers.
"An electric high-speed buffer has the weight of the motor sitting to the back, whereas a propane buffer has it in the center of the pad," says Charles Wood, owner of Santa Rosa, California-based Redwood Vacuum and Janitorial Supply. This can change pad requirements depending on shine preference.
Machine size also plays a role. A 20-inch machine is common, but machine widths can go as high as 27 inches. Here, the machine may need two smaller pads as opposed to just one. Identifying this need in advance helps distributors specify the correct number of pads for a set period of time.
What kind of floors are being cleaned? The building may have resilient floors (floors made of VCT, linoleum, rubber, etc.), stone, concrete or even wood, which will impact what pads a distributor recommends. Distributors should consider this, as well as the manufacturer instructions for the proper care of that flooring. Schneringer stresses that failing to follow manufacturer instructions can void a floor's warranty.
For example, some manufacturers advise avoiding a wet process for a set time after installation. Many manufacturers removed chemistry from their floors to reduce VOCs and make them more sustainable. All this can impact floor pad selection.
"The adhesives they now use are often water based. Flooding the floor can cause problems for adhesives," Schneringer says. "We also see specifications that recommend not applying any topical coatings to the floor, and we've seen some that warn against using black or brown pads because they can cause permanent damage."
What is the desired appearance level? Opinions vary on whether floors should be glossy or not. It's up to distributors to work with their customers to identify the desired shine and guide them toward products that will achieve that goal.
"Some people want a shiny surface they can see their reflection in, while other folks want a matte finish where the floor looks clean and free of debris," says Schneringer. "This influences the finish they use, and the type of finish influences the type of pad."
next page of this article:
On-Site Assessments Ensure Quality Floors
Disclaimer: Please note that Facebook comments are posted through Facebook and cannot be approved, edited or declined by CleanLink.com. The opinions expressed in Facebook comments do not necessarily reflect those of CleanLink.com or its staff. To find out more about Facebook commenting please read the Conversation Guidelines.