FROM THE EDITOR
Back To Basics
---
BY Dan Weltin, Editor-In-Chief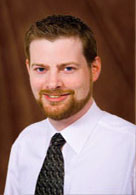 With the recession, building service contractors and in-house service providers have seen cleaning frequencies reduced, budgets trimmed and staff sizes cut. Janitors are forced to clean the same amount of space, but less often and in less time. But through it all, a back-to-basics mentality has prevailed.
I'm not talking about only cleaning the bare necessities. This is a focus on areas of a facility that are the greatest impression points for building occupants, primarily floors and restrooms. Facilities are willing to spend money — and a lot of it — to keep these areas clean.
Here's an example: Retail stores used to pay a set amount for restroom service and BSCs would clean them as well and as often as the money would allow. These days, however, facility managers are budgeting more money in order to have contractors clean and stock restrooms throughout the day. Why the change? Because of the poor economy, retail facilities are doing whatever they can to attract shoppers to their stores instead of the competition. Cleaning has become a part of customer service.
Talk to manufacturers about what products will help end users complete this back-to-basics approach most effectively and efficiently. And with this issue being our annual Buyer's Guide, there's no better — or easier — time to connect.
* * *
Speaking of the economy, we asked distributors, building service contractors, in-house service providers and manufacturers if they felt the recession was over and how well business will fare in 2011 in our new video podcast series, "Economic Outlook." Check out the supply chains' answers at www.cleanlink.com/video.
Disclaimer: Please note that Facebook comments are posted through Facebook and cannot be approved, edited or declined by CleanLink.com. The opinions expressed in Facebook comments do not necessarily reflect those of CleanLink.com or its staff. To find out more about Facebook commenting please read the Conversation Guidelines.