FROM THE EDITOR
Attracting A Younger Workforce
---
BY Dan Weltin, Editor-In-Chief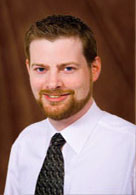 While attending ISSA/INTERCLEAN in Orlando, Fla., last November, I spoke with numerous distributors and manufacturers about the need for the cleaning industry to attract younger workers. It's a reality that Baby Boomers are retiring en masse and will continue to do so for the next 10 years. Replacing them with a seasoned, veteran salesperson will only be a temporary fix for the problem. Instead, distributors need to find a way to entice members of Generation X and Y to make a career in jan/san.
Younger generations don't see cleaning as a legitimate career choice because it's not glamorous like selling a Harley Davidson motorcycle. But if distributors can get Gen-Xers and Gen-Yers to look past the industry's reputation, these young employees will discover there's good money to be made in toilet tissue, floor finish and mops, even when times are tough like they are today. People still need to clean and are buying products; not too many people are purchasing that bike.
Now could very well be the best time to reach the fresh blood. Many new grads are seeing their parents get laid off as companies downsize or close. The idea of stability in a career could make a great impression on them. Graduates are also discovering there's a tight job market out there; if distributors are able hire now, there will be plenty of qualified candidates to choose from.
Learn some tips for attracting young employees by attending the online seminar "Recruiting the Next Generation of Workers," at the Cleaning Innovations Virtual Trade Show on May 18. The session will be presented by Robert Wendover of The Center For Generational Studies. To get a preview of Wendover's insight, listen to the podcast "Recruiting and Retaining Generation Y Employees" at www.cleanlink.com/cleantips.
For more information on the free Cleaning Innovations Virtual Trade Show, visit www.cleanlink.com/virtual.
---