ISSA North America Marks Major Milestone
A Distributor's Guide to ISSA North America 2023
---
BY Jackson Silvanik, Managing Editor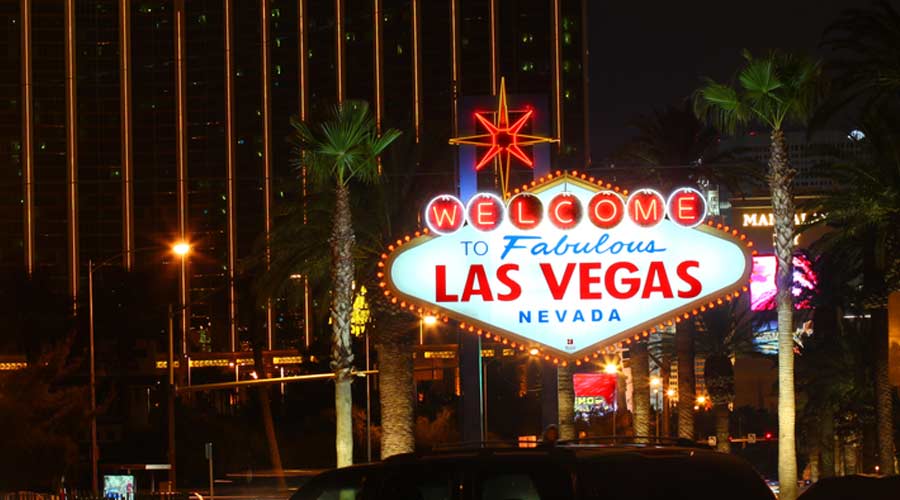 ISSA Show North America is back once more for its annual convention and trade show, Nov. 13-16, in Las Vegas. Distributors attending the show can expect the same quality of exhibits, seminars, and banquets that the ISSA standard has set for decades — but this is no ordinary year. This time around, the show is celebrating a full century of cleaning; a milestone under any circumstances, but especially worth celebrating as the industry grinds forward, working continually to put the pandemic in the rearview mirror.
This year, the festivities will largely take place on the hallowed grounds of Mandalay Bay Resort & Casino, with a conscious effort to host the many ISSA-connected activities under one roof. Per usual, the slate of networking opportunities, social gatherings, educational sessions and speakers helps to set the bar for the entire industry, and this year, it will be even more manageable to fit as much as possible into a busy itinerary.
Cleaning on Display
Once more, ISSA North America will feature an unparalleled trade show floor. Full to-the-brim with exhibitors, sponsors and presenters (over 600 companies and thousands of products will be on display), there's enough to do and see to keep everyone busy.
With everything there is to experience, jan/san distributors who are looking to experience ISSA Show North America to its fullest potential should consider the All-Access Pass. This offers the key to four days of morning-to-evening education sessions, a welcome reception, and a series of networking events, among other features.
The exhibitor floor, always a hub of innovation and progress, will once again be divided into a number of digestible categories for the curious consumer. Offerings will cover the latest and greatest product innovations, new developments in sustainability and green cleaning tech, and tips and tricks for distributors making the trip to network, learn and strategize. Visitors can view the recent growth in automated and robotic technology and ask questions about the latest and greatest software on the market. Company reps will be on hand to demonstrate the power of various cleaning solutions, new tools and more.
A Place to Chat
At the show, attendees will interact with ISSA members from around the world. A trip around the exhibit floor will yield insight into new technologies, products and equipment that can help distributors tackle challenges that they may not have even heard of or considered. By interacting with manufacturers in-person, attendees will be well equipped to make the best possible investments and business decisions.
Various Learning Hubs will showcase specific areas of interest — such as the Sustainability Hub, the Clean Meet Zone, the Facility Solutions Theater and more. To help manage all the real-time information, distributors are also encouraged to download the ISSA Show App, which affords the capability to personalize the entire show experience. The app will also allow users to track education sessions, stay in-touch with live notifications, and review all the details on the numerous and invaluable networking events taking place throughout the week.
In addition to the incredible display of innovation, the educational offerings at the event are unrivaled. More than 70 sessions are on the 2023 slate, and attendees can seek certification in 14 different areas of expertise. At ISSA North America, top-tier industry professionals will put their knowledge on display with regards to commercial, institutional and residential settings.
For distributors, a number of education tracks will be of note. Designed especially for attendees in this field, "How to Talk to Customers About Emerging Sustainability Topics", a presentation taking place in the Sustainability Hub, will certainly be of interest as end users begin to ask more pointed questions about the feasibility of pursuing sustainable options.
Distributors will also be particularly interested in the Technology and Innovation educational track, which will highlight the latest and greatest in equipment and software. The potential of robotics versus the reality of implementation will be discussed, and finding ways that technology can improve sustainability is on the agenda.
A dedicated Environmental, Social and Governance (ESG) track will examine how the green cleaning revolution is showing up in modern facilities, and how the landscape of products and inventory, as well as shipping and distribution, may be affected. Additionally, a session on manageable sustainability efforts will help executives make smarter decisions about investments that make sense for the environment and budgets — critical as clients turn to distributors for guidance.
As part of the centennial celebration, the show will continue to highlight success and progress in many corners of the industry. Various awards and recognition opportunities will put the focus on top performers in the cleaning world, including the popular ISSA Hygieia Network and Next Gen programs, innovative products and more.
Make the Most of It
It's not all about the classroom experience at ISSA North America — there are social and networking opportunities abound. Welcome receptions, luncheons and roundtable events will provide plenty of opportunity to hob-knob with other industry experts. Then there is the Big Bash and Centennial Celebration, sponsored by Spartan and Essendant and held at MGM Grand's Hakkasan Nightclub, which will be the talk of the show.
Visitors to the ISSA Show will enjoy the incredible array of entertainment and dining that Las Vegas has to offer, but one won't have to look too hard to find it. Having almost every aspect of the event at the Mandalay Bay location makes for convenient session-hopping, floor browsing and rubbing elbows with other attendees.
Nobody would contest that the last few years have been different, if not outright challenging. With trials comes great learning opportunities, though, and the industry at-large has made incredible progress when it comes to understanding and considering the needs of the public, handling the supply chain, learning to clean with efficiency, and incorporating time-saving techniques without cutting corners. Each year, progress creeps a little bit forward, and in Las Vegas this November, ISSA will celebrate a full century of learning — it isn't to be missed.
Jackson Silvanik is the Managing Editor for Sanitary Maintenance, and lives and works in Lexington, Kentucky. He joined Trade Press Media in 2021 and also edits and writes for Contracting Profits, Facility Cleaning Decisions and CleanLink.com.