Roundtable: The True Benefits Of Membership
A Closer Look At Buying Groups
---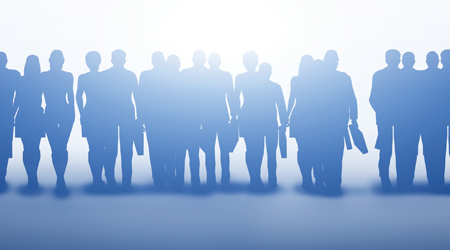 The benefits of buying groups are myriad for jan/san distributors in today's competitive market — and in many cases, those benefits are not what you think.

In the past, Sanitary Maintenance has given readers a glimpse inside of buying group membership by talking to representatives of these organizations. This time, we wanted you to hear directly from the member distributors.
1. Why did your company initially join a buying group?
We felt that, even back when our company joined Triple S, we needed to co-op with other independent dealers for the sake of prosperity and survival versus the larger competitors and big-box movers to even out the playing field. — Michael Chiappe, president, California Janitorial Supply Corp., San Jose, California, 23-year member of Triple S
We originally joined because we didn't have any distribution experience and wanted to network and learn about the distribution end of the jan/san industry. — Ailene Grego, president and CEO, SouthEast Link, Atlanta, 30-plus-year member of Pro-Link
At first I was a little skeptical about buying groups, and then I attended my first DPA Conference. I was really blown away by how productive the one-on-one meetings were with each vendor, and I was also impressed by the caliber of distributors and manufacturers in the group. These are really smart people with a tremendous amount of jan/san experience. Colker Company was able to share "best practices" with other distributors at DPA's facilitated roundtables, and we really dived into some of the important challenges and opportunities that independent distributors are facing.

As far as the vendor meetings go, at the DPA Show we meet with the top-level executives from each manufacturer, such as the president, vice president of sales or national sales manager. It was comforting to know that if I ever had an issue with a supplier that needed to be taken care of quickly, I knew exactly who I could call outside of my local sales rep to get the situation resolved. — Jeff Tishko, owner, Colker Company, Pittsburgh, 15-year member of Distributor Partners of America


We were looking to expand our product offering and take advantage of rebates and various incentive programs. We also liked the idea of discussing challenges and opportunities with other like-minded distributors. — Ryan Levasseur, co-owner, JaniSafe, Windsor, Ontario, Canada, 6-year member of Afflink
next page of this article:
Jan/san Distributors See Advantages Of Working Together