BUSINESS MANUAL: Cleaner's Corner
Bank On BSC Buying Power
---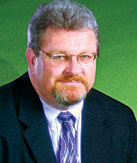 Several years ago someone told me that a successful jan/san distributor must either sell to building service contractors (BSCs) or become one. I see the sagacity of that distributor's words with each passing year.

There are now 55,000 BSCs in the United States — they clean 50 billion square feet. Sixty-five to 75 percent of commercial facilities outsource their cleaning operations and another 18 percent use a combination of in-house and contract cleaners. Most important for jan/san distributors, BSCs controlled $3.8 billion in equipment and supply purchases in 2002. Fortunately, 84 percent of these purchases were made through distributors. Ninety-six percent of BSCs are small, regional or local businesses that employ 100 people or less. Therefore, a good opportunity exists for jan/san distributors since purchasing decisions are made locally.

There are many ways that distributors can differentiate themselves from their competition. Delivering inventory to the job site, stocking specialized products, providing chemical dispensers, training employees, providing purchasing rebates, and supplying management software are all value-added services that distributors can offer. However, we should not forget that what BSCs desire more than anything is education and training on basic cleaning issues.

One way to help newer contractors is to teach them how to calculate finish and stripper requirements. I often share this simple formula: one gallon of diluted stripper covers 500 square feet (most strippers should be mixed one gallon of stripper with four gallons of water): The first coat of finish will cover 1,500 square feet, the second 2,000 square feet, and the third and subsequent coats about 2,500 square feet. The contractor then decides how many coats of finish to apply; most will put down only three coats on a one-shot job. Therefore, it is important to recommend a high-solid product.

Another problem that contractors face is bidding a strip job. Often, the BSC will discover that the job requires extra time and product — either because the floor has too many finish coats or because there is a permanent seal that requires a specialized stripper. Suggest to your BSC customers that they test the floor by pouring a diluted mixture of finish stripper in a remote corner. If it strips easily, so will the rest of the floor.

Finally, jan/san distributors must educate BSCs on green cleaning. The federal government has mandated the "Greening of the Government" by 2005 with Executive Order 13101. This means that contractors with federal contracts must use approved green-cleaning products. They must source these products, train workers in how to use them, and incorporate them into their hazardous materials program. The proactive distributor will help the contractor implement these changes and show how to use green products and programs as a marketing tool. Help BSCs promote green products in non-governmental buildings, as well as government ones. These products reduce liability, legal, and insurance costs since they are safer than many traditional products.

Successful distributors must sell BSCs because they control a large portion of all supply purchases. Like any other market, one must do research to understand the pertinent issues and to gain knowledge. Knowledge is essential to distributors since it is what differentiates one distributor from another and causes BSCs to view them as worthy of their business. Like that wise man once told me, you must sell BSCs or become one. There are no other options.

Louie Davis Jr. is a 23-year veteran of the jan/san business, having worked on the manufacturing and distribution sides. He is currently director of sales for Central Paper Co., in Birmingham, Ala.
Disclaimer: Please note that Facebook comments are posted through Facebook and cannot be approved, edited or declined by CleanLink.com. The opinions expressed in Facebook comments do not necessarily reflect those of CleanLink.com or its staff. To find out more about Facebook commenting please read the Conversation Guidelines.