Taking The Vertical Approach
The Strategic Sell: Understanding Vertical Markets In Jan/san
---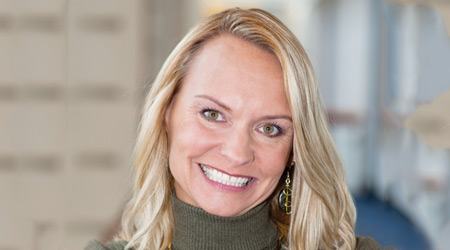 What's more important, knowing the pH of the chemical products you sell or knowing the challenges of your key customers? Although I certainly believe product knowledge is important, I am fairly confident that you don't open a lot of doors with proclamations about how innovative your newest disinfectant or microfiber mop may be. My friend Glen Huizenga, Nichols' own in-house "Supply Solutions Super Hero," recently shared with me a quote from author Jeb Blount: "You must learn to speak your prospect's language, because people buy for their reasons, not yours."

Of course reducing costs, "doing more with less," and currently finding and keeping good employees are primary issues for almost every market segment. Being able to help with these generic issues may get you in the door, but it is certainly not going to keep price out of the conversation or create a lasting relationship. Loyalty is earned by going above and beyond price. You (and your sales team) must have an authentic passion to learn each customer's market's issues and work with him or her as a true partner to find and implement solutions to those challenges.


How 'Multi-lingual' Do We Need To Be?
So, if you need your team to speak the language of your vertical markets, how far can you stretch their knowledge without promoting burnout? Can a "jack of all trades" salesperson really be conversational in the lingo, issues and concerns of their prospects/customers that hold titles as diverse as Education Facility Manager, School District Superintendent, Building Service Contractor Owner and Manager, Long Term Care Facilities EVS Director, Acute Care Infection Prevention Administrator, Manufacturing Safety Director, Higher Ed Housing Director, Food Processing Plant Sanitation Director, Industrial Purchasing Manager, Government Maintenance Coordinator, Hospitality Housekeeping Manager, etc.? Probably only your most tenured team members can speak all of these languages … you know, the ones with one eye on the boat, golf course or grandkids and the other on their 401K.

But short of 30-plus years of experience, how do we get that knowledge? The answer is obvious, but we just don't want to admit it. We either develop and deploy vertical market sales specialists, which can cause geographic inefficiencies; or we significantly amp up training both in the field and in the classroom, which means less time selling. Dare I suggest that we might also expect our sales teams to take a vested interest in their own professional development by investing time to study, read, research and network within the vertical markets in which they would like to grow?

I am not saying there is a "right" answer to more specialists or more training. In fact, I am fairly certain that the answer is different for different-sized distributors, geographic markets and channel strategies. However, I do believe that salespeople cannot be passionate about vertical markets they do not understand and they cannot solve problems they do not know exist. And the bottom line is, unless your team can do both of these, they probably are not making a significant enough impact on their customers to keep them from continually bringing up price.

Tina Serio Saunders, I.C.E., MBA, is president of SonicTrain, LLC, creators of The Arena gamification platform, owner of xSell360 Consulting, and strategic innovation leader at Nichols. She is an industry leader in marketing technologies and has led development on numerous sales tools. She provides training, strategic management consulting and marketing implementation around the country. Her insight comes from over 17 years industry management experience. You may contact her at 419-297-0822 or tina@sonictrain.com.
Disclaimer: Please note that Facebook comments are posted through Facebook and cannot be approved, edited or declined by CleanLink.com. The opinions expressed in Facebook comments do not necessarily reflect those of CleanLink.com or its staff. To find out more about Facebook commenting please read the Conversation Guidelines.