Readers Of This Article, Also View:
Reduce Cost, Improve Floor Care Equipment Productivity with Training -

Sponsored Learning
FREETIME
Building Teams Builds Self-Esteem
---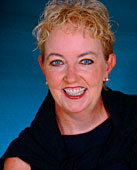 Howard Cohen is the godfather of lacrosse in Bexley, Ohio.

Howard, president and owner of Columbus Janitor/HEALTHNET, a Columbus, Ohio, distributor, attended a function at his son's school, and got to talking with another dad. Turns out they both played lacrosse in college. One thing led to another, and a new lacrosse team was born in Bexley, conceived and coached by the two dads.

Lacrosse, said Howard, is "a game of bravery, trust and tradition." Considered the oldest sport in North America, it was founded by Native American Indians. Lacrosse is a combination of basketball, soccer and hockey. The name comes from the "crosse," which is the curved, netted stick used in the game. The object of the game is to use the crosse to send a hard, rubber, 8-inch diameter ball through goal posts.

Howard got into the sport by accident. "Our soccer coach approached me in high school and asked if I was going to play college football," Howard said. "When I told him I wasn't interested, he said I should take up lacrosse."

As is often the case with this sport, Howard asked, "What's lacrosse?" He quickly learned the game and in 1975 joined a club team at Ohio University in Athens, Ohio.

Almost 30 years later, Howard shares his love for lacrosse with his 13-year-old son, Brandon. Howard's goal in starting the lacrosse program was to help the boys develop self-esteem. "Some of these kids are small, but they're good athletes. You need speed, agility, toughness, and strong communication skills for lacrosse. Size doesn't matter," he said.

Brandon takes after his dad. He scored the very first goal in Bexley's history. Getting to the first game was a real grassroots effort. The kids did the recruiting. They passed out pamphlets, put announcements in the local paper and got their friends to sign up for the team.

The Bexley boys "had to beg, borrow, and steal" their uniforms, Howard said. That being said, they threw together some uniforms and played a 12-game season.

"We had to teach them everything about lacrosse, from where to stand on the field to how to catch and throw the ball," Howard said. "We gave the kids a history lesson first, because there's a great heritage associated with lacrosse. Then we taught them how to play.

"The team had to learn not only skills, but also what was expected of them during a game. The hardest thing was getting them to pay attention on the sidelines. I'd say 'OK, second line, time to go in!' The boys would look around and say 'who's the second line?'"

The Bexley boys lost their first 11 games, but won the last one. If you ask Howard about it, he'll tell you that it was perhaps the best season in the sport's 400-year history. "When the 2004 season ended, parents thanked us for giving their kids a new sense of self-confidence. For me, personally, I was involved in something that I'm passionate about, and I helped create a strong foundation for lacrosse in our town."

The boys are wild about their new game. As Howard says, "When you give sticks to 13-year-old boys and say 'go after those guys,' their eyes light up. Plus, I told Brandon that being on a lacrosse team is a great chick magnet. Girls just love lacrosse players."

Gretchen Roufs, a 15-year janitorial supply industry veteran, owns Auxiliary Marketing Services of San Antonio. To suggest someone you think should be featured in "freetime," contact her at (210) 601-4572 or e-mail.
Disclaimer: Please note that Facebook comments are posted through Facebook and cannot be approved, edited or declined by CleanLink.com. The opinions expressed in Facebook comments do not necessarily reflect those of CleanLink.com or its staff. To find out more about Facebook commenting please read the Conversation Guidelines.