Readers Of This Article, Also View:
Reduce Cost, Improve Floor Care Equipment Productivity with Training -

Sponsored Learning
EDITOR'S NOTE
Helping In-House Accounts Outshine the Competition
---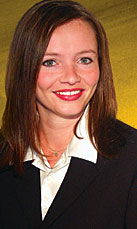 This month's cover story, "Outsourcing," looks at the phenomenon of in-house cleaning departments being outsourced to BSCs and its impact on distributors. I tracked down plenty of of relevant statistics and studies regarding outsourcing's evolution as a facility management alternative. Advice on dealing with the trend was a bit harder to come by. On the surface, outsourcing resembles an inexorable outcome designed to cut spending and improve efficiency.

Often, cleaning departments bring the problem on themselves and, in many ways, are the authors of their own demise. That's where a distributor can exert influence.

After interviewing distributors and experts, I determined that the key to preserving in-house cleaning departments is to ensure that an outsource-vs.-in-house decision never needs to be made.

How? Distributors have devised a number of programs and initiatives designed to make customers better cleaners and better business people.

Performance excellence can mean self-preservation in a highly competitive environment. Do-it-all service providers such as Sodexho, Aramark, ABM and others are vying for business, competing with in-house and BSC-held accounts. These full-service providers offer competitive pricing, and provide a one-stop service shop. Similarly, smaller contractors can offer a tempting array of services and a more cost-effective alternative to in-house cleaning crews. Labor costs represent a big chunk of the average operating budget and the prospect of letting an outsider handle and address labor issues is, indeed, tempting.

Given the high premium some organizations pay for the luxury of doing it "their way," the in-house cleaning department had better deliver — in spades. And more important, helping customers survive often ends up being a key ingredient in a distributor's own survival strategy.

Disclaimer: Please note that Facebook comments are posted through Facebook and cannot be approved, edited or declined by CleanLink.com. The opinions expressed in Facebook comments do not necessarily reflect those of CleanLink.com or its staff. To find out more about Facebook commenting please read the Conversation Guidelines.