BUSINESS MANUAL: CLEANER'S CORNER
Church Cleaning: A Higher Calling
---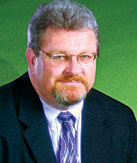 My last article began a series that examines important sanitary maintenance issues particular to various markets. We looked at hospitals first, and this month we explore the church market.

I recently spoke with Dennis Flowers, facilities director for Vestavia Hills United Methodist Church, a 4,600-member organization located in Vestavia Hills, Ala. Dennis shared some insights gathered over the past 14 years that reveal why cleaning a busy church is so challenging.

One challenge Flowers identifies is the constant set up and break down of chairs and tables for various meetings. Several groups may use the same room in a given week, and each group might require a different configuration. Frequent setups can divert workers from their usual cleaning duties. Asking users to formally reserve rooms for events that do not occur regularly allows proper labor allocation so that cleaning functions are not skipped.

Weekends are definitely busy. "Everything revolves around Sunday," says Flowers. "Fridays and Mondays are our busiest days. We prepare on Friday and then clean up after Sunday on Monday." Most of the building is used on Sundays, which requires all the 135,000-square-foot campus to be cleaned. Weddings usually planned for Saturday add to the workload. Preparation and cleanup is a big job, so workers must come in on their off day.

"Unexpected events like funerals often disrupt our schedule," said Flowers. "I planned to clean the sanctuary carpet recently, but then found out a funeral would be held that day. Of course, we had to reschedule."

The daycare center is used five days a week for childcare and on Sunday for classes. The family life center is always busy with people using the basketball court and walking track. Showers in the family life center present an additional cleaning requirement—body oil and soap scum are tenacious soils. Workers must clean these areas daily and spot clean and police them multiple times.

Variegated floor surfaces complicate maintenance. "We have brick pavers, stamped concrete, ceramic, carpet, vinyl composition tile, a suspended wooden gym floor, wooden and rubber dance floors, and slate flooring," Flowers said. "These surfaces cannot be cared for in the same way. Each has its own characteristics and requires an individualized maintenance approach."

Acid cleaners work well on ceramic but are death to wood surfaces. Slate requires infrequent scrubbing and mopping, but high gloss vinyl must be mopped and scrubbed regularly. Additionally, periodic recoating is essential for vinyl.

"Another factor that makes cleaning difficult here is frequent construction projects," Flowers said. "Nothing is harder to deal with than a constant influx of construction dust. We have had construction projects all but three of the last 14 years." The carpets must be vacuumed much more frequently, and other floor surfaces require additional dusting. However, frequent building projects have allowed Flowers to install low-maintenance surfaces that reduce cleaning time.

"We put slate in the chapel because we had good success with it in the sanctuary," he adds. "Ceramic is installed in the lobby of the family life center, requiring only dust and wet mopping. I put high-quality stain-resistant dark carpet in the classrooms to hide coffee spills." This proactive approach to floor surface choices reduces labor and supply costs drastically.

Churches can be excellent accounts for distributors. Realize that you can not approach them like other markets and take time to study their special needs. Strive to understand and help meet those needs, and you will be richly rewarded.

Louie Davis Jr. is a 22-year veteran of the jan/san business, having worked on the manufacturing and distribution sides. He is currently director of sales for Central Paper Co., in Birmingham, Ala.
Disclaimer: Please note that Facebook comments are posted through Facebook and cannot be approved, edited or declined by CleanLink.com. The opinions expressed in Facebook comments do not necessarily reflect those of CleanLink.com or its staff. To find out more about Facebook commenting please read the Conversation Guidelines.