Product Watch
Titan Densifying Cleaner/Conditioner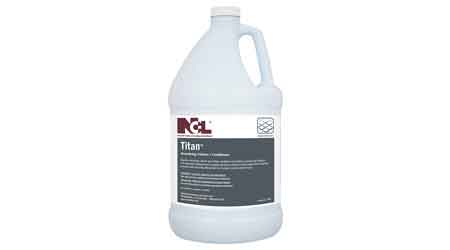 National Chemical Laboratories Inc.
Website
|
Company Information
|
Product Releases
Product Type:
Floor Cleaner/Conditioner
Titan Densifying Cleaner/Conditioner is designed for polished concrete and terrazzo floors. The chemical is highly concentrated for economical routine cleaning requirements. It continues the hardening process of any exposed or residual calcium hydroxide left on the floor. The product continually enhances the durability of the surface for easier cleaning and longer-lasting gloss.
Products for the Building Service Contractor, In-House Custodial Manager & Jan/San Distributor