Product Watch
The Professional Cordless Electrostatic Backpack Sprayer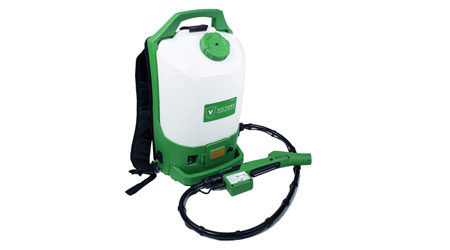 Victory Innovations Co.
Website
|
Company Information
|
Product Releases
Product Type:
Electrostatic Sprayer
The Professional Cordless Electrostatic Backpack Sprayer features an easy-carry handle and comfortable carrying straps, making the 28.8-pound (full weight) system easy to handle. The adjustable 3-in-1 nozzle has a spray range of 4 to 6 feet and offers double charge technology for maximum coverage. Additional features include an ergonomic handle with lock for comfort and safety, battery with 4-hour runtime and a tank size of 2.25 gallons. Nozzle shape, particle size, flow rates, run times and coverages vary based on the setting.
Products for the Building Service Contractor, In-House Custodial Manager & Jan/San Distributor