Product Watch
FitnessCheck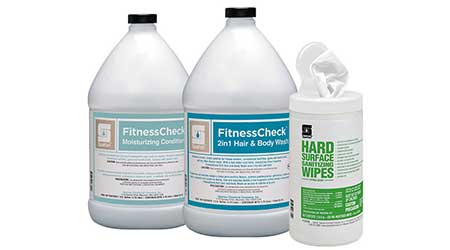 Spartan Chemical Co. Inc.
Website
|
Company Information
|
Product Releases
Product Type:
Shampoo And Disinfecting Wipes
The company offers a complete cleaning program for fitness facilities. FitnessCheck 2in1 Hair and Body Wash features a fast lather and citrus fragrance, and it won't dry hair and skin. FitnessCheck Moisturizing Conditioner detangles and softens hair, leaving it manageable and ready for styling. Hard Surface Sanitizing Wipes are convenient pre-moistened wipes that kill 99.9 percent of bacteria in 15 seconds.
Products for the Building Service Contractor, In-House Custodial Manager & Jan/San Distributor